Open Street: the winning cooperation.
3 European cooperation projects designed by Open Street have obtained European funding for the 2018-2019-2020 triennium. A total of 1,1 ML euros will be invested in favor of performing arts among Italy, Belgium, Germany, United Kingdom, Spain, Portugal, Poland, Romania, Serbia.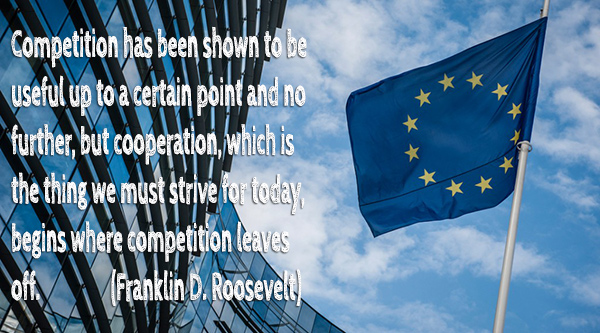 2017 will be remembered as "year of revival" for Open Street aisbl and its activities. After funding the birth of our network in 2010-2012, this year the European Commission have accepted three different applications under the aegis of our international association seated in Brussels.
Performing arts, and in particular the street and circus sector, for the next 3 years, gains important investments that will help festivals, companies and, in general cultural operators in the continent, to develop the European dimension of their activity.
Professional training programs, creations, international showcases and festivals in nine countries will be funded for the three-year period 2018-2020 with a total of € 1.1 million and a European co-financing of € 800,000.
"Poetic Invasion" is a project dedicated to the relationship between performing arts and unconventional places, Coordinated by the City of Montegranaro (in the Italian region of the Marche, seat of the VEREGRASTREET International Festival. The project, of which Open Street aisbl is partner, was supported under the CREATIVE EUROPE programme. The other two partners are the Sibiu International Festival (RO) and the "La Strada" Festival in Bremen (DE).
http://open-street.eu/documents/detailed_description_PIC.pdf
Also under CREATIVE EUROPE "Mysteries & Drolls" is a program that aims to rediscover the roots of popular theater whithin the relationship between sacred representation and buffonesque arts. The partnership involves the Municipality of Certaldo with the Mercantia Festival, Belfast's Festival Of Fools, Maracaibo (Spain), Teater A (Proscenium - Poland), the production center of Tempus Fugit (Germany).
http://open-street.eu/documents/DETAILED_DESCRIPTION_M&D.pdf
Last but not least, a few weeks ago we had notice that the CE through ERASMUS + programme has funded "Pinocchio Joins The Orchestra (on S.TR.E.E.T.)", a project aimed at teaching symphonic music in the schools and promoting the orchestra as inclusive community, on model of "El Sistema" designed by José Antonio Abreu in Venezuela since the '70s.
http://open-street.eu/documents/STREET_Detailed_Description.pdf
The expertise and skills of Open Street aisbl in building successful partnerships and supervising the applications, is available to members and other operators throughout Europe. On the occasion of the publication of the new Creative Europe Call by the EC Culture Agency (EACEA), the Association invites all interested ones to attend a meeting in November at its Brussels venue to know the new call and - at the same time - to discuss with possible partner organizations in order to preparing good application for the Deadline of January 18 (see upcoming news).