CHOOSE A LANGUAGE: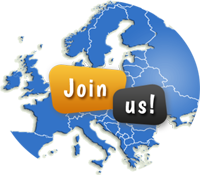 1) READ YOU THE STATUTE OF OPEN STREET AISBL


2) IF YOU ARE NOT REGISTERED YOU MUST REGISTER

3) YOU MUST PAY THE MEMBERSHIP FEE
Order HERE the complete guide to street art in Europe... A veritable handbook for those who want to know more about European Street Performing Arts or who needs to find new channels to spread their activities in the international context.

To OPEN the city gates to street arts means to bring out the value of open air spaces assigned to social life, to enforce the cohesion inside communities, to improve the local tourist activity, to create new routes for exchange and integration between European countries.

The creation of a international debate, the comparisons between normative and laws, different urban patterns and policies for development and support of street arts, will drive to a new consciousness and will produce new stimulus in administrators and art operators. This route could not be undertaken on a simple regional or local level. Our country, now, is Europe!
STATUTE
STATUTS
STATUTO


ROYAL ORDER



OPEN STREET MILANO 2014


REPORT International Showcase Milano 2014
REPORT International Showcase Milano 2014



INFO AVAILABLE TO MEMBERS ONLY.


PREVISIONAL BALANCE 2016
BALANCE 2015
PREVISIONAL BALANCE 2015
BALANCE 2014
Budget Open Street Showcase 2014
30 December 2013 ASSEMBLY REPORT
BALANCE 2012-2013