The UK performing arts view on Brexit
Majority of performing arts opinions leaders are Worried about Brexit: 'A huge step backwards for creatives'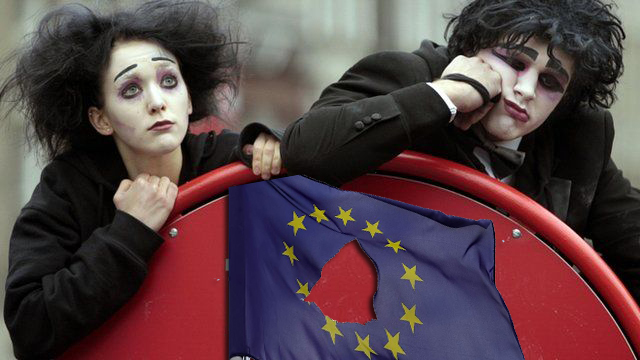 The prospect of leaving the EU has been variously described as a "nightmare", "artistic isolation" and a "huge creative step backwards" by arts leaders surveyed by the Media.

The vast majority of figures contacted from a Gardian Journalists team, and many more responding to a Guardian appeal, said they were against the UK leaving the union for both practical and emotional reasons.

Many voiced fears about barriers to the free movement of labour and the loss of access to EU arts funding.

Alistair Spalding, chief executive of Sadler's Wells theatre in London, one of the UK's most internationally diverse venues, said he could not think of a single advantage to leaving, but foresaw many problems.

"There is the nightmare of visa and work permit applications that we have to do. It is less complex for countries in the EU but that would all be thrown up in the air… we would have to bring in more staff to deal with it... Honestly, I don't think people really understand what a nightmare it is. Leaving Europe, for our business, it's bad".

John Summers, chief executive of the Halle Orchestra in Manchester, which employs players from 14 countries and many visiting artists and conductors, said:

"Leaving it's disastrous. The biggest thing that has changed in UK orchestras over the past 10 to 20 years is the quality of players coming for audition from outside the UK – it has been hugely positive".

Summers said Brexit could mean artistic isolation in the longer term. He said: "Music is an international language. There is no barrier and if we were to lose that free movement I think we could become the land without music".

The Barbican's managing director, Sir Nicholas Kenyon, said: "My approach is: we are all Europeans now if you look at the range of co-productions that we now have that depend on the free movement of talent between European countries".

Kenyon stressed that leaving Europe would not mean the end of partnerships and collaborations – "the arts are ingenious, the arts will always find ways of doing things" but added: "Being in is an immense benefit in terms of the possibilities of creating these co-productions".

That was a view echoed by the Southbank Centre's artistic director, Jude Kelly. She said: "We see creative collaboration being supported by remaining part of the EU. I'm not saying it could not happen by being outside the EU, but it would be that much more difficult, that much trickier".

Another practical argument in the debate is, of course, money. The Creative Europe fund was established in 2014, and it says it has supported 228 UK cultural and creative organisations and audiovisual companies, and the cinema distribution of 84 UK films in other European countries with grants totalling € 40m (£30m).

The remain camp also cites the transformative success of European capital of culture status on cities. The last UK city to hold the title was Liverpool in 2008, and the next one is due in 2023.

David Lan, artistic director of the Young Vic, said the UK had much to learn from Europe. "Many of the European theatre companies are way ahead of us in terms of imagination, sophistication, intelligence, skill, acting … certainly in terms of how to run a company effectively – way ahead of us".

"We don't be part of that, we don't fall into the old slogan 'we know better', the same old complacencies…" he concluded.