Creative Europe Cooperation Week-End
BRUSSELS - Fri. 10 - Sat. 11 November 2017


Take part in the workshop that will allow you to apply for the Creative Europe programme in your Performing Arts field.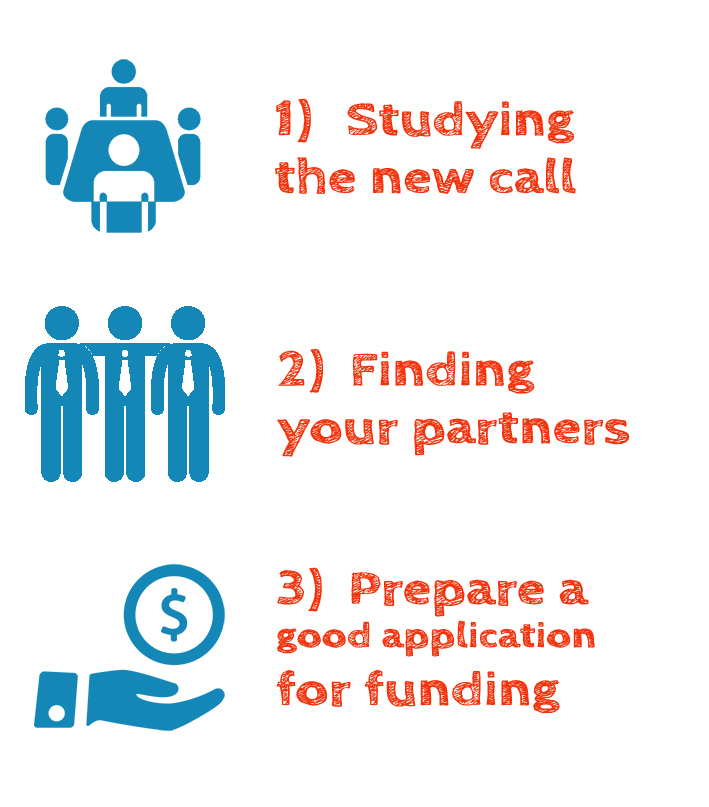 Open Street aisbl organizes a
two-day workshop in Brussels on Friday 10th and Saturday 11th November
. The meeting will be organized at the headquarters of association, at
Rue Washington 40
, aiming to understand all the theoretical and practical aspects of the last Creative Europe Call - Cooperation Projects – in order to prepare good applications by the deadline of January 18, 2018.
The staff of Open Street aisbl, relying on its own great experience (3 cooperation projects completed until 2012 and further 3 in progress this year), will accompany you in the study of European cooperation rules, in the adoption of the best project management strategies, in the detection of the best European partnerships, in the knowledge of administrative matters, in drafting a good application.
An international meeting dedicated to members, unique in its kind, being dedicated specifically to the performing arts world. It is also an opportunity to get acquainted new partners with the same interests or converging interests.
The countries which until today have confirmed their participation in the Workshop:
| | |
| --- | --- |
| | Austria |
| | Belgium |
| | France |
| | Germany |
| | Greece |
| | Italy |
| | Netherlands |
| | Slovakia |
# - # - # - # - # - # - # - # - #
WORK PLAN
Friday 10th November 2017
10:00 Welcome coffee
10:30 First session
# Context: Direct funding from UE
# Features of Creative Europe 2014-2020
• Aims and Priorities of program
• Requirements and terms for participation
• The opportunities for the performing arts
• Analysis of 2014-2017 assignments
12:00 Break
12:15 Second session
# Cooperation Projects
• Large Scale and Small Scale
• The priorities of program in the cooperation
• Evaluation criteria
EXERCISE 1 (working teams): to build up an efficient partnership
13:30 Lunch break
15:00 Third Session
# How to compose a successful application
• The approach to the E-form
• How to describe the project
• How to compose an activity plan
16:00 Break
16:30 Fourth Session
EXERCISE 2 (working teams): From the concept to the application
18:00 End of activity
Saturday 11th November 2017
10:00 Welcome coffee
10:30 Fifth Session
# Grant management
• The financial regulation of EU programmes
• Accounting and eligible costs
• Contracting
• Reports and account statements
12:00 Break
12:15 Sixth Session
EXERCISE 3 (working teams): The accounting management of project
13:00 Lunch Break
14:30 Seventh Session
# Build up your partnership with Open Street aisbl
• Presentation of activities of participating entities
• Aims of cooperation in the ambit of performing arts
• Strategies and good practices of cooperation
EXERCISE 4 (working teams): Sharing and implementation of project's concepts
16:30 End of activities
Seat of workshop: Rue Washington 40, 1050 Ixelles - Bruxelles (BE)
Language: The official language of workshop is English
TRAINERS:
Stefano Cristiano (Project designer and expert of euro-projects)
Alessio Michelotti (Adminsitrator of Open Street aisbl and coordinator of 6 projects
supported by European Community through PAMCE, EACEA, ERASMUS+)
NOTE: Open Street aisbl will release to every participant a certificate of attendance, valid for the single persona as well as for the entity he represents.
# - # - # - # - # - # - # - # - #
DOWNLOAD THE
WORKSHOP PROGRAM IN PDF
Do not miss this training opportunity, which could revive the European dimension of your activity:
SUBMIT NOW THE PARTICIPATION FORM IN 4 SIMPLE STEPS [DEADLINE 1st November]