M&D EU SHOWCASE 2021 - APPLICATION RESULTS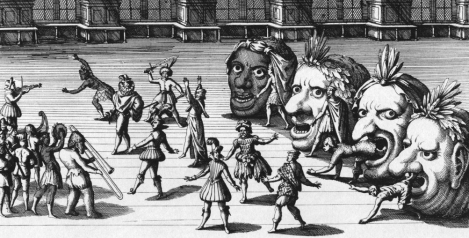 The senior creative teams of Festival of Fools (Belfast) and Open Street aisbl (Brussels) have completed the selection of proposals for the participation in the Mysteries & Drolls 2021 showcase, dedicated to artists & companies up to 3 components.
The initiative was a success beyond any expectations, registering
almost 100 proposals coming from 20 EU countries and UK
.
The complete list of applications is available at this address:
https://www.populartheatre.eu/applications-2021/
Unfortunately, some applications did not meet the participation requirements, because they came from countries outside those eligible (eg Switzerland and non-EU), or because they saw more than 4 members on stage.
The results will be published Saturday 6th February at 16:00 (Brussels time)
on the Mysteries & Drolls website at the page:
https://www.populartheatre.eu/results-showcase-2021/
For any further information, kindly contact the Open Street secretariat through the email address network(-at-)open-street.eu