EU Festival Participation Calls Bulletin
A database allowing you to access dozens of European calls addressed to artists and companies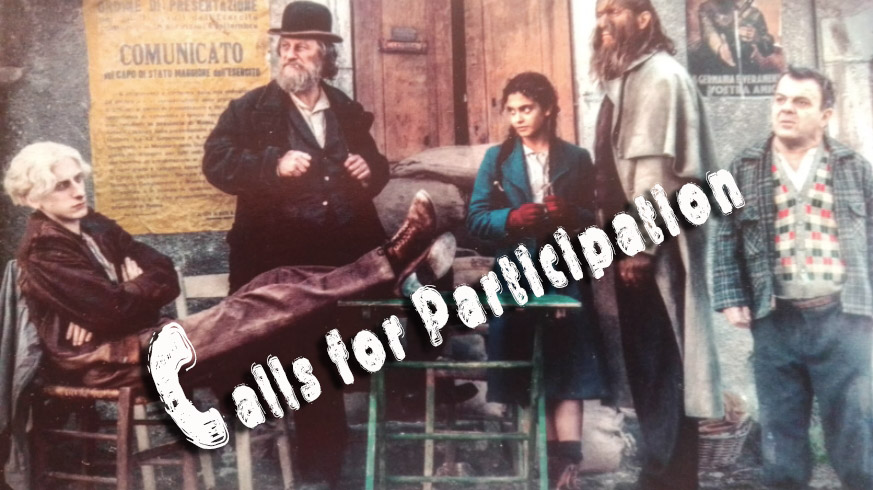 In addition to the European Performing Arts Agenda, Open Street now publishes the EU Festival Participation Calls Bulletin, a database allowing you to access dozens of European calls addressed to artists and companies. The applications still open today are summarized here below in a table showing the main data and contact links.
The events agenda can always be consulted by artists and companies, who can also contribute directly, by entering the main information of the events not yet present. To date, the agenda includes over
700 festivals from 32 European countries
and other nations of the world, and is, with no doubts, the most complete and updated tool in Europe for the sectors of street theatre and contemporary circus. As you can see by consulting the agenda, many dates have already been fixed, but some organizers still fear that the pandemic, once more, could upset the programming of their events and therefore, before determining the exact dates, they take time. We believe, and we hope, that we will finally return to a good season full of opportunities for artists and their audiences.
OPEN STREET AGENDA 2022 – APPLICATIONS CALLS FOR EVENTS
EVENT
APPLICATION

LOCATION

PERIOD

DEADLINE

Amsterdam (NL)

September

31.01.22

 

 

 

 

Bremen (DE)

June

01.02.22

 

 

 

 

Basel (CH)

May

04.02.22

 

 

 

 

Mainz (DE)

June

16.02.22

 

 

 

 

Würzburg (DE)

September

28.02.22

 

 

 

 

Vaour (FR)

August

28.02.22

 

 

 

 

Sotteville-lès-Rouen (FR)

June

28.02.22

 

 

 

 

Ascona (CH)

May

February

 

 

 

 

Bamberg (DE)

July

February

 

 

 

 

Chemnitz (DE)

May

UNKNOWN

 

 

 

 

Christchurch (NZ)

April

UNKNOWN

 

 

 

 

Namur en Mai


Namur (BE)

May

UNKNOWN

 

 

 

 

Naumburg (DE)

May

UNKNOWN

 

 

 

 

Int. Straßenmusikfestival
(Music groups only !)

Ludwigsburg (DE)

June

UNKNOWN

 

 

 

 

Almada (PT)

June

UNKNOWN

 

 

 

 

Granville (FR)

July

11.02.22

 

 

 

 

Festival LaSemo

Enghien (BE)

July

UNKNOWN

 

 

 

 

Halifax (CAN)

July

01.04.22

 

 

 

 

Friedrichshafen (DE)

July/August

>

UNKNOWN

 

 

 

 

Ferrara (IT)

August

30.04.22

 

 

 

 

Wien (AT)

September

15.05.22

 

 

 

 

Lage Vuursche (NL)

June

UNKNOWN