sunday 3 / 7 / 2022 | 1263 members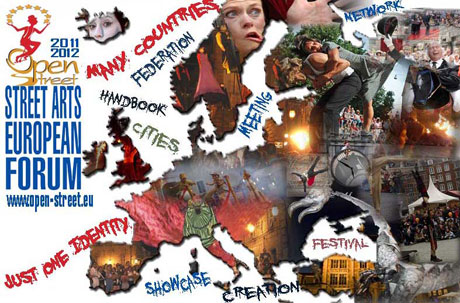 To OPEN the city gates to street arts means to bring out the value of open air spaces assigned to social life, to enforce the cohesion inside communities, to improve the local tourist activity, to create new routes for exchange and integration between European countries.

The creation of a international debate, the comparisons between normative and laws, different urban patterns and policies for development and support of street arts, will drive to a new consciousness and will produce new stimulus in administrators and art operators. This route could not be undertaken on a simple regional or local level. Our country, now, is Europe!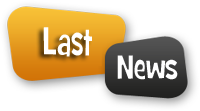 Creative Europe Cooperation Week-End
BRUSSELS - Fri. 10 - Sat. 11 November 2017


Take part in the workshop that will allow you to apply for the Creative Europe programme in your Performing Arts field.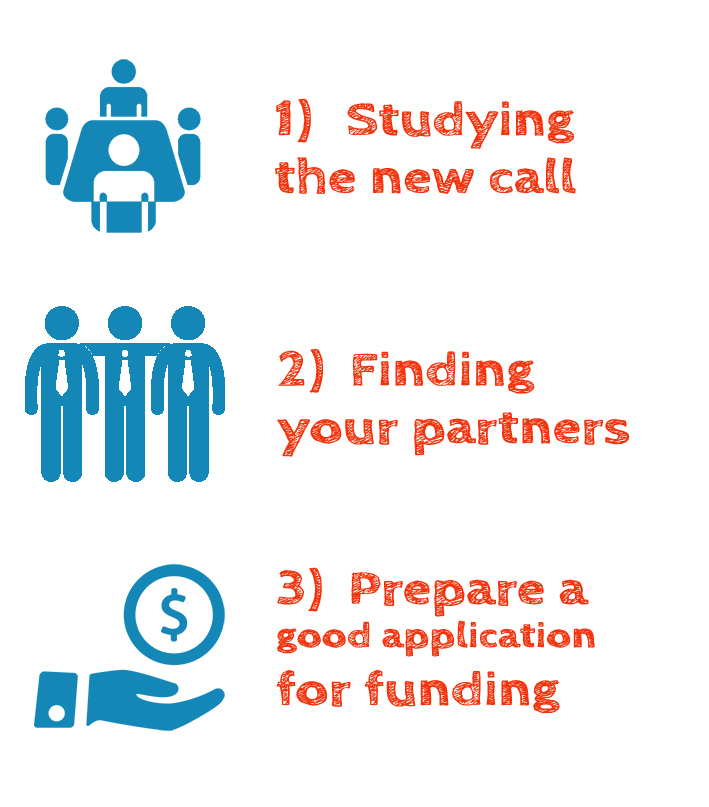 Open Street aisbl organizes a
two-day workshop in Brussels on Friday 10th and Saturday 11th November
. The meeting will be organized at the headquarters of association, at
Rue Washington 40
, aiming to understand all the theoretical and practical aspects of the last Creative Europe Call - Cooperation Projects – in order to prepare good applications by the deadline of January 18, 2018.
The staff of Open Street aisbl, relying on its own great experience (3 cooperation projects completed until 2012 and further 3 in progress this year), will accompany you in the study of European cooperation rules, in the adoption of the best project management strategies, in the detection of the best European partnerships, in the knowledge of administrative matters, in drafting a good application.
An international meeting dedicated to members, unique in its kind, being dedicated specifically to the performing arts world. It is also an opportunity to get acquainted new partners with the same interests or converging interests.
The countries which until today have confirmed their participation in the Workshop:
| | |
| --- | --- |
| | Austria |
| | Belgium |
| | France |
| | Germany |
| | Greece |
| | Italy |
| | Netherlands |
| | Slovakia |
# - # - # - # - # - # - # - # - #
WORK PLAN
Friday 10th November 2017
10:00 Welcome coffee
10:30 First session
# Context: Direct funding from UE
# Features of Creative Europe 2014-2020
• Aims and Priorities of program
• Requirements and terms for participation
• The opportunities for the performing arts
• Analysis of 2014-2017 assignments
12:00 Break
12:15 Second session
# Cooperation Projects
• Large Scale and Small Scale
• The priorities of program in the cooperation
• Evaluation criteria
EXERCISE 1 (working teams): to build up an efficient partnership
13:30 Lunch break
15:00 Third Session
# How to compose a successful application
• The approach to the E-form
• How to describe the project
• How to compose an activity plan
16:00 Break
16:30 Fourth Session
EXERCISE 2 (working teams): From the concept to the application
18:00 End of activity
Saturday 11th November 2017
10:00 Welcome coffee
10:30 Fifth Session
# Grant management
• The financial regulation of EU programmes
• Accounting and eligible costs
• Contracting
• Reports and account statements
12:00 Break
12:15 Sixth Session
EXERCISE 3 (working teams): The accounting management of project
13:00 Lunch Break
14:30 Seventh Session
# Build up your partnership with Open Street aisbl
• Presentation of activities of participating entities
• Aims of cooperation in the ambit of performing arts
• Strategies and good practices of cooperation
EXERCISE 4 (working teams): Sharing and implementation of project's concepts
16:30 End of activities
Seat of workshop: Rue Washington 40, 1050 Ixelles - Bruxelles (BE)
Language: The official language of workshop is English
TRAINERS:
Stefano Cristiano (Project designer and expert of euro-projects)
Alessio Michelotti (Adminsitrator of Open Street aisbl and coordinator of 6 projects
supported by European Community through PAMCE, EACEA, ERASMUS+)
NOTE: Open Street aisbl will release to every participant a certificate of attendance, valid for the single persona as well as for the entity he represents.
# - # - # - # - # - # - # - # - #
DOWNLOAD THE
WORKSHOP PROGRAM IN PDF
Do not miss this training opportunity, which could revive the European dimension of your activity:
SUBMIT NOW THE PARTICIPATION FORM IN 4 SIMPLE STEPS [DEADLINE 1st November]
Open Street: the winning cooperation.
3 European cooperation projects designed by Open Street have obtained European funding for the 2018-2019-2020 triennium. A total of 1,1 ML euros will be invested in favor of performing arts among Italy, Belgium, Germany, United Kingdom, Spain, Portugal, Poland, Romania, Serbia.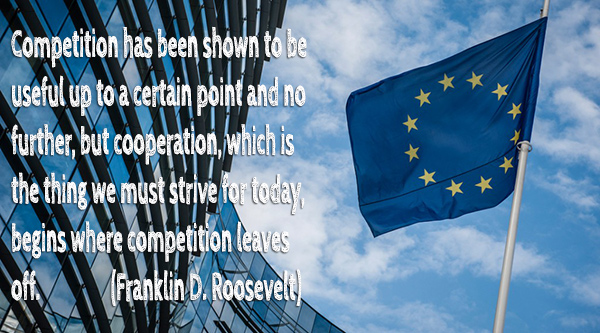 2017 will be remembered as "year of revival" for Open Street aisbl and its activities. After funding the birth of our network in 2010-2012, this year the European Commission have accepted three different applications under the aegis of our international association seated in Brussels.
Performing arts, and in particular the street and circus sector, for the next 3 years, gains important investments that will help festivals, companies and, in general cultural operators in the continent, to develop the European dimension of their activity.
Professional training programs, creations, international showcases and festivals in nine countries will be funded for the three-year period 2018-2020 with a total of € 1.1 million and a European co-financing of € 800,000.
"Poetic Invasion" is a project dedicated to the relationship between performing arts and unconventional places, Coordinated by the City of Montegranaro (in the Italian region of the Marche, seat of the VEREGRASTREET International Festival. The project, of which Open Street aisbl is partner, was supported under the CREATIVE EUROPE programme. The other two partners are the Sibiu International Festival (RO) and the "La Strada" Festival in Bremen (DE).
http://open-street.eu/documents/detailed_description_PIC.pdf
Also under CREATIVE EUROPE "Mysteries & Drolls" is a program that aims to rediscover the roots of popular theater whithin the relationship between sacred representation and buffonesque arts. The partnership involves the Municipality of Certaldo with the Mercantia Festival, Belfast's Festival Of Fools, Maracaibo (Spain), Teater A (Proscenium - Poland), the production center of Tempus Fugit (Germany).
http://open-street.eu/documents/DETAILED_DESCRIPTION_M&D.pdf
Last but not least, a few weeks ago we had notice that the CE through ERASMUS + programme has funded "Pinocchio Joins The Orchestra (on S.TR.E.E.T.)", a project aimed at teaching symphonic music in the schools and promoting the orchestra as inclusive community, on model of "El Sistema" designed by José Antonio Abreu in Venezuela since the '70s.
http://open-street.eu/documents/STREET_Detailed_Description.pdf
The expertise and skills of Open Street aisbl in building successful partnerships and supervising the applications, is available to members and other operators throughout Europe. On the occasion of the publication of the new Creative Europe Call by the EC Culture Agency (EACEA), the Association invites all interested ones to attend a meeting in November at its Brussels venue to know the new call and - at the same time - to discuss with possible partner organizations in order to preparing good application for the Deadline of January 18 (see upcoming news).
COOPERATION PROJECTS: CALL ONLINE
Published by the Culture Agency of the European Communities the Call of Creative Europe for cooperation projects.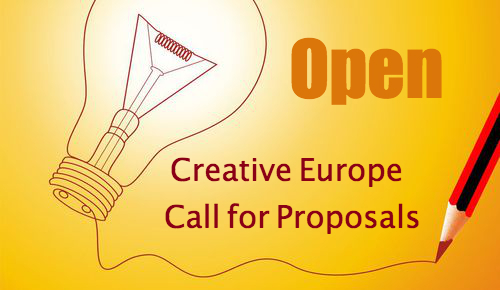 It was published with two months delay the expected 2017 Call about Cooperation Project in the ambit of CREATIVE EUROPE Programme. The deadline for submission of applications is November 23rd. Open Street aisbl is available to help its members for partnerships building and assistance on application dossiers preparation.
The Creative Europe programme
is a 1.46 billion euro programme dedicated to the cultural and creative sector for 2014-2020, it includes two subprogrammes (Culture and MEDIA)
General Aims:
1.
To promote and safeguard linguistic and cultural diversity in Europe;
2.
Enhancing the competitiveness of the cultural and creative sector to promote sustainable and inclusive smart growth.
Call issuing:
October 2016
Submission deadline:
November 23rd, 2016
Information to applicants:
May 2017
>>> COOPERATION
Category 1 -
Small-scale cooperation project
Partnership:
at least 1 project leader + 2 partners (3 different countries)
EU co-financing:
up to 200,000 euros (up to 60% of total costs).
Duration:
up to 48 months
Category 2 -
Large-scale cooperation Project
Partnership:
at least 1 project leader + 5 partners (5 different countries).
EU funding:
up to € 2,000,000 (up to 50% of total costs).
Duration:
up to 48 months
>>> NETWORKS
Members:
at least 15 members (at least 10 different countries)
EU funding:
up to 250,000 euros per year (up to 80% of total costs).
Duration:
up to 4 years
>>> PLATFORMS
Members:
at least 10 members (at least 10 different countries)
EU funding:
up to 500,000 euros per year (up to 80% of total costs)
Duration:
up to 4 years.
Call for Proposals:
European Cooperation projects 2017
For all information:
https://eacea.ec.europa.eu/creative-europe
The Nobel Jester left us!
Dario Fo, one of the great actors of world popular theater, passed away at the age of 90 years.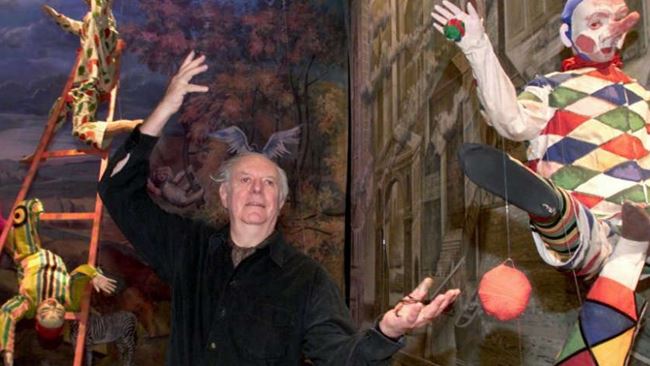 The death of Dario Fo, on October 13th, 2016, is a great loss for the European Popular performing arts. Nobel Prize in Literature in 1997 "because, following the tradition of medieval jesters, he mocks the power, restoring dignity to the oppressed", within him the art of buffoon reached very high levels.
His shows make use of the stylistic features of the Italian Commedia dell'Arte and they have been successfully represented on 5 continents. The mythical "Mistero Buffo", a show of 1969, it is one of the best. He was the only actor on stage, recited an imaginative reworking of ancient texts in grammelot, drawing a fun and provocative satire.
Dario Fo has stimulated the birth and spread of Italian Street Theatre movement. It has often championed the liberalization of urban spaces in Italian cities, and the political sentiment has always been a foundation of his shows.
He was not afraid of death: "If anything happens to me, you must explain that I did everything to stay alive !"
Open Street support Rhodes-Dodecanese 2021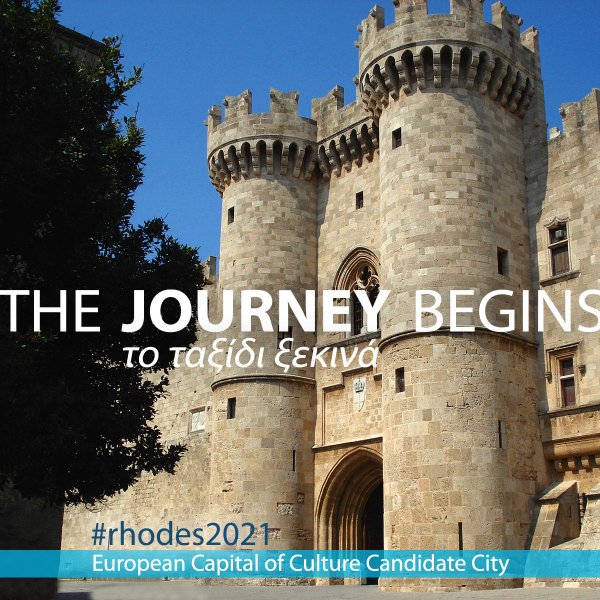 Rhodes is at the final selection stage for the title of the European Capital of Culture for the year 2021. Its Candidacy titled "Rhodes/Dodecanese 2021: Journey to the Light" was pre-selected last February among 14 Greek cities, and now competes with Kalamata and Ellefsina. The winner will be designated this coming November.
Open Street aisbl has signed an agreement protocol for cooperation in the project, with the Committee chaired by Nikos Chatzipapas, historical member of the network Open Street, director of the INTERNATIONAL STREET THEATRE FESTIVAL in Athens.
The European Capital of Culture action is part of the Creative Europe Program. It was founded in 1985 by the Greek Minister of Culture, Melina Merkouri, and so far it has been hosted in more than 50 European cities. This initiative has evolved through the years to promote the European identity, cultural diversity, intercultural dialogue, creativity and the Arts.
Each year the title is awarded to a city in each of the two member states designated in the calendar included in the aforementioned Decision. Every three years, another city is selected from a candidate or potential candidate country for joining the EU. For example, in 2021 the event will be hosted in Greece, Romania, and Serbia or Montenegro.
For the latter two countries, the 2021 European Capital of Culture will be NOVI SAD (RS), which is home to one of the festivals that founded the International Association OPEN STREET aisbl: Internacionální FESTIVAL ULICNIH SVIRACA. This is not a coincidence, in our view, given that the street arts help to make the hosting cities more vibrant, capable of a cultural offer addressed to all social catogories, according to a smart and innovative model.
More Information: www.rhodes2021.eu