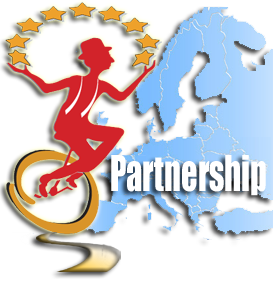 PROJECT LEADER:
Comune di Montegranaro (Fermo - I)

COORGANIZERS:
Promotions des Arts Forains asbl, Namur (B)
La Strada Straßenzirkusfestival, Bremen (D)
Federazione Naz. Arte di Strada - Rome (I)

PARTNERS AND SUPPORTS:

Public Boards and Istitutions:
Regione Marche (I);
Provincia di Fermo (I);
Senator für Kultur Bremen (D);
Ville de Namur (B);
Ville de Arles (F);
Ville de Barcelone (E);
Province du Limbourg (B);
Conseil Général de l'Essonne (F);
Ville de Luxembourg (LUX);
Comune di Monterubbiano (I);
Comune di Moresco (I);
Comune di Lapedona (I);
Comune di Porto San Giorgio (I);
Comune di Campofilone (I)
Comune di Fermo (I);
Comune di Ortezzano (I);
Comune di Falerone (I);
Comune di Monte Vidon Corrado (I);
Comune di Servigliano (I);
Comune di Grottazzolina (I);
Comune di Francavilla d'Ete (I).

Local Association for Cultural Promotion:
Associazione Pro loco di Campofilone (I)
Associazione Pro loco di Lapedona (I)
Associazione Pro loco di Ortezzano (I)
Associazione Pro loco di Petritoli (I)
Associazione Pro loco di Grottazzolina (I)

University:
Universitŕ degli Studi di Macerata;
Facoltŕ di Beni Culturali (I).

Theatre Boards & Networks:
Bund. Theater im Öffentlichen Raum (D);
A.M.A.T. Ass. Marchigiana Attivitŕ Teatrali (I);
Artserv.net, art services network (D);
AgitPolska e.V. (D).

International Festivals:
Ratataplan Int. Festival, Lessona (I);
Artistiinpiazza, Int. Festival Pennabilli (I);
Ferrara Buskers Festival, Ferrara (I);
Mercantia Int. Festival, Certaldo (I);
Ulicnih Sviraca Festival Novi Sad (SR);
Szárnyas Sárkány Festival, Nyírbátor (HUN);
Tuin der Lusten, Overijssel (NL);
Feta Festival, Gdansk (PL);
Internationaal Straattheaterfestival, Gent (B);
Spraoi Festival, Waterford (IR);
Bath Fringe, Bath (UK).


tuesday 23 / 4 / 2019 | 1168 members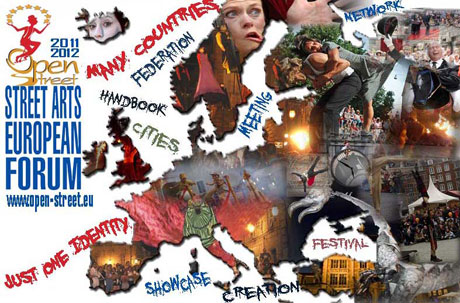 To OPEN the city gates to street arts means to bring out the value of open air spaces assigned to social life, to enforce the cohesion inside communities, to improve the local tourist activity, to create new routes for exchange and integration between European countries.

The creation of a international debate, the comparisons between normative and laws, different urban patterns and policies for development and support of street arts, will drive to a new consciousness and will produce new stimulus in administrators and art operators. This route could not be undertaken on a simple regional or local level. Our country, now, is Europe!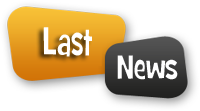 The European Culture Forum
19-20 April 2016, Flagey, Brussels
The European Culture Forum
is a biennial flagship event organised by the European Commission, aimed at raising the profile of European cultural cooperation, uniting the sector's key players, taking stock the European Agenda for Culture's implementation, and sparking debate on EU culture policy and initiatives. The event, also a major networking opportunity, will highlight culture's role in breeding talent and creativity. The Forum will reflect on culture's contribution to the new Commission's priorities such as innovation, jobs and growth; the digital single market; social cohesion and intercultural dialogue; and Europe's position on the global scene. This year's Forum will consist of two full days of debates, including larger plenary sessions focusing on the main aims of the European Agenda for Culture, as well as smaller, technical sessions on the work of the EU. Plenary sessions will be launched by thought-provoking inspirational speeches, followed by moderated panel debates bringing in experiences, views and questions from the audience.
DON'T MISS IT !
FAREWELL FABRICE !
Fabrice Froger, Open Street administrator, left us.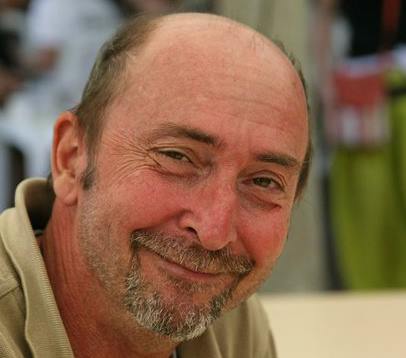 There are persons who live own work and passions with the aim to fulfill themselves.
Then, there are persons who find own self-accomplishment in directing own work towards the others, in sharing own passions, in constructing bridges between cultures, in defending art and its surprising diversity.
Fabrice belonged to this second category.
And now, in the moment when he passed away, we want to remember him in this way. We are sure that we have lost an irreplaceable human patrimony, and also, a dear friend.
Farewell Fabrice, your work and your humanity will be forever a source of inspiration for all of us.
Alessio Michelotti,
Aleksandar Caric,
Roberto Leopardi,
OPEN STREET aisbl
Open Street Showcase: the results of selection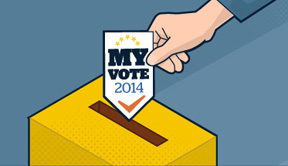 The members of the Open Street International Academy has concluded the examination of all proposals received by artists: over
220
application received by artists and companies from
21
countries. Basing on results, at the moment the management is engaged in putting together the whole program of showcase. It is necessary, in this phase, to receive confirmation of attendance by all 50 participants selected to be part of the Official Program.Once all confirmations received, in few days it will be possible to issue the final and definitive program.
The results of selection are visible in two ways: from this home page it is possible to click on "Open Street Tube" here on the left. All participants can also enter in own registered area and see the position achieved by own show.
The Open Street managment thanks so much all artists and company for participation.
The first phase of Open Street Showcase is a big success already!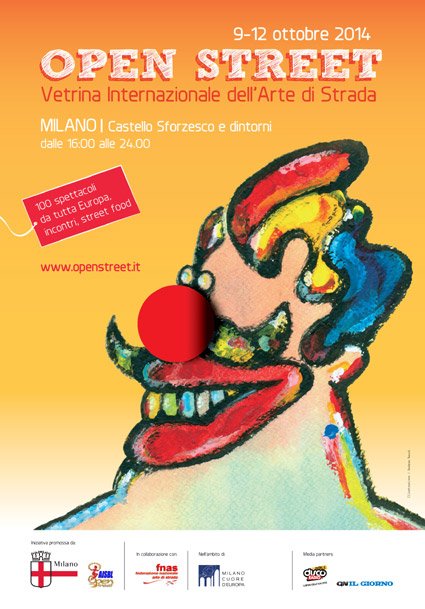 The submission of applications to the Open Street Showcase is over. We are really glad for the big participation and attention received. Open Street has today
950
profiles, of which
213
are new members,
228
applications for the showcase, and
26
participating countries. We are really satisfied for the results achieved up to now!
The commission has already started to vote all videos. Those who are in contest can follow the scoring of own show on
Open Street Tube
, where videos appears in order of interest. If you want to check your score deeply, you can log in your profile and in the section "your showcase" you will find the updated score, ranking achieved and how many companies or artists will be select as guest in your category.
We want remind to all company and artists, including who has not been able to apply in time, that it is
highly recommended
to attend to showcase by renting a
fair stand
. We have set up an appropriate fair space, in the very city centre, so everybody can show own promo stuffs to an exclusive public of art directors, promoters, festival organizers and agencies.
Many thanks to all participants!
BONUS TIME FOR CANDIDATION !!!
A sigh of relief for the European Street Performing Arts.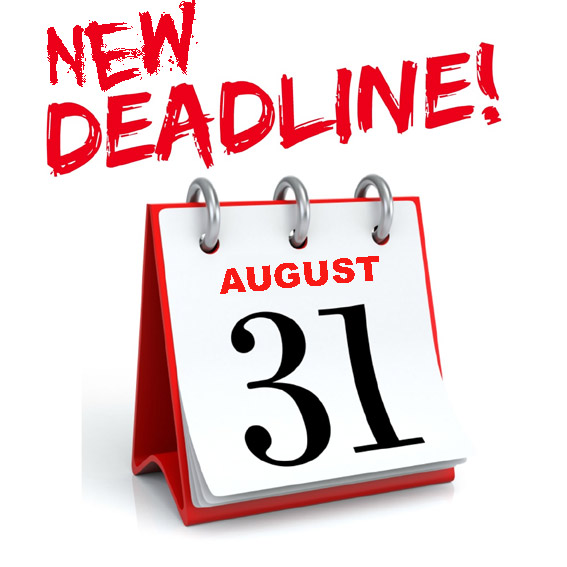 As requested by many artists and companies, the board of directors of Open Street aisbl has decided to extend the deadline for application to the 3rd International Open Street Showcase, from the 24th to the
August 31st, 2014
.
Many companies involved in summer tournées, in fact, have not yet completed the entering of data and videos sharing of their productions. Now they will have a extra time week to do so. The Open Street International Academy will endeavor, however, to selection of 50 companies for the official program within the first week of September.
On
August 31st
, will be therefore the last opportunity to be part of the International Showcase in Milan. We hope that we can satisfy everyone!
Thank you for joining so numerous from all over the continent and beyond ... We are really pleased by quality and variety of the artistic proposals in this showcase edition.
OPEN STREET 2014 will be a great success !!!