LOCKDOWN OF PERFORMING ARTS
Maybe the worst is passing !!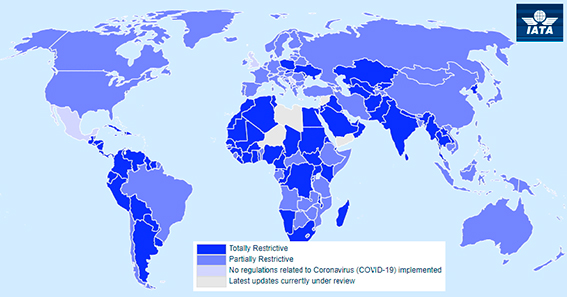 Interactive Coronavirus Travel Regulations Map
Below you can find the dates by which some European countries will re-open their public cultural events. If you have further information from your country, please write to us by replying to this email.
WARNING:
these data may not be completely updated. Please check the government websites of each country for confirmation.

Austria
Reopening of public events for up to 500 people from 1 June (Source: Ministry of Education)

Belgium
Events up to 300 people allowed, other events from September 1st (source: press)

Czech Republic
from 8th May reopening of zoos, gardens and museums, gradual reopening of events from 25th May (Source: Ministry of Education)

Denmark
from May 10th events up to 200 people will be possible (source: Danisch Chamber Orchestra)

Estonia
from July event up to 1000 people allowed (source: Tadaa! Festival)

France
Theatrical activities are expected to restart in June with restrictions on the number of spectators and other security measures. (source: association des centres dramatiques nationaux)

Germany
Reopening events for up to 200 people from June (source: German University Network)

Ireland
Phase 5 from 10th August: reopening high risk activities; Open theatres and cinemas where social distancing can be maintained (source: Press).

Italy
from 15th June re-opening of events with a maximum of 200 people per indoor show and 1000 people for each outdoor show. Respect of the interpersonal distance of 1 meter. Reopening of passenger arrivals from the EU Zone from 3rd June. (source: ANAP)

Lithuania
Events: From 1 June - up to 100 people indoors and up to 300 outdoors; from 16 June - up to 150 indoors and up to 500 outdoors; From 1 July - up to 200 spectators indoors and up to 700 outdoors; and from 16 July - up to 250 spectators indoors and up to 900 outdoors; from 1 August, up to 300 indoors and to 900 outdoors; from 16 August up to 350 indoors and up to 900 outdoors. The distance of at least 2 meters between people must be maintained indoors, and at least 1 meter outdoors. No plans for events involving more than 900 participants in Lithuania until 31 August. (source: Ministry of Culture of the Republic of Lithuania)

Norway
Reopening of public events from 15th June (source: National Press)

Portugal
Reopening of borders

Romania
15th June possible date for starting some cultural activities in safe conditions (source: Sibiu International Festival)

Spain
Borders closed for the whole month of June. Some Canary and Balearic Islands: outdoor events for up to 400 people from 18th May.

Switzerland
Reopening events for up to 200 people from 15 May (Source: Ministry of Education)

United Kingdom
From 8th June 14-day mandatory quarantine for those entering the UK. There are no fixed dates for the reopening of indoors and outdoors events.
Mysteries & Drolls Showcase 2020
(Cancelled)
This year Festival Of Fools in Belfast will host the second
International Showcase
of the
Mysteries and Drolls project
supported by the
CREATIVE EUROPE
program of the European Community. The purpose of the project is to revive the European Popular Theatre, rediscovering its ancient street theatre and jester roots through contemporary work.
The selected shows will be part of both the
International Showcase Program
and the official
Festival of Fools program
in
Belfast
.
20 directors
and organisers of international festivals
will be present at the Showcase, with a commitment to book at least one of the shows they see. They will meet the
Mysteries and Drolls participating artists
, where you will have the opportunity to discuss your work.
We are looking for single artists and duos from all European countries, but we particularly welcome applications from the project partner countries:
Germany, Italy, Spain, Poland and the UK
. Your work should be in line with the aims of the project, we should be able to see the connection to the ancient tradition in your contemporary practice.
The selected artists and companies will receive
accommodation, meals and a flat-rate attendance fee including travel.
Anyone wishing to apply is asked to send us their proposal using the below online form no later than
31st January 2020
.
CONCOURS EUROPEÉN P.I.C. "AUDIENCE MAKES THE FESTIVAL" 2018. QUI A GAGNÉ.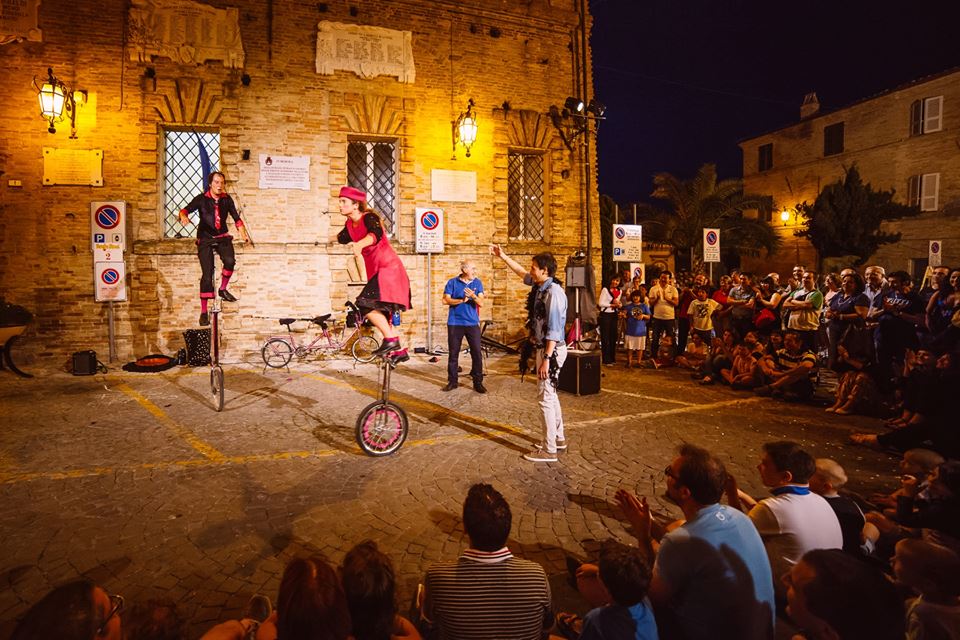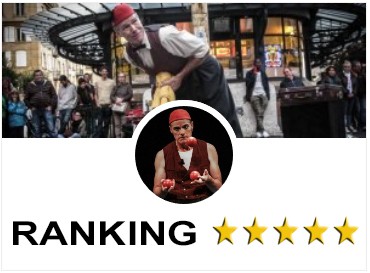 Le  "Concours européen "Audience Makes the Festival" 2018  est une autre action de Poetic Invasion of the City réalisé par la municipalité de Montegranaro (IT) en collaboration avec Open Street aisbl (BE), Festival La Strada (DE) et Sibiu International Festival (RO). Lors de chacun des 4 événements ayant accueilli le festival Poetic Invasion, photographiant avec tout téléphone mobile, tablette ou autre support le code QR distribué aux sociétés participant au concours, les spectateurs ont fait savoir qu'ils préféraient l'un des spectacles auxquels ils assistaient. Les Cies ayant obtenu le meilleur score dans chacune des 4 sélections participeront à l'édition 2019 du Festival Poetic Invasion, dans l'une des villes coopérantes.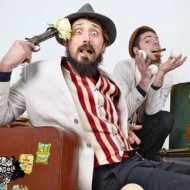 PIC FESTIVAL in SIBIU (RO)
La Sbrindola (5 étoiles) 
www.lasbrindola.com
Leonardo Cristiani: jongleur, clown, acteur. Marco Macchione: Il a commencé à jouer de la batterie à l'âge de 13 ans. Le spectacle "La Sbrindola" est né de l'amitié et de la rencontre de deux identités surprenantes et extraverties. Cela a conduit à la création d'un spectacle délirant, doté d'une énergie incroyable, capable de garantir la participation totale du public!
PIC FESTIVAL in BREMEN (DE) 

Duo Kaos (5 étoiles) 
www.duokaos.com
Duo Kaos a été fondé en 2009 par les artistes de cirque et de théâtre Giulia Arcangeli et Luis Paredes. Dans la rue, sur la place ou au théâtre, chaque fois que Duo Kaos est sur scène, un nouveau monde imaginaire prend vie, la théâtralité poétique inimitable de Giulia et Luis se combinent pour former un style acrobatique élégant et original.
PIC FESTIVAL in MONTEGRANARO (IT)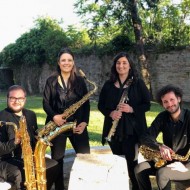 Sybilla Saxofone Quartet (4.95 étoiles) 
Instagram
Formé au sein du Conservatoire "GB Pergolesi" de Fermo, issu de la passion pour la musique qui a toujours réuni ses composantes, Sybilla est un quatuor de saxes de rue capable de séduire et de divertir le public avec un répertoire contemporain et léger, interprété avec compétence et virtuosité. Une véritable révolution pour les oreilles, un spectacle passionnant pour tous.
LA PROCHAINE OPPORTUNITÉ POUR VOUS? AVEC LE FESTIVAL PIC 2019 !!!