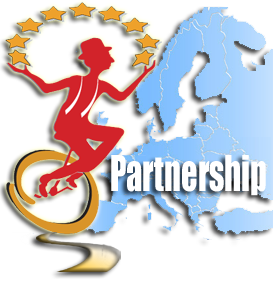 PROJECT LEADER:
Comune di Montegranaro (Fermo - I)

COORGANIZERS:
Promotions des Arts Forains asbl, Namur (B)
La Strada Straßenzirkusfestival, Bremen (D)
Federazione Naz. Arte di Strada - Rome (I)

PARTNERS AND SUPPORTS:

Public Boards and Istitutions:
Regione Marche (I);
Provincia di Fermo (I);
Senator für Kultur Bremen (D);
Ville de Namur (B);
Ville de Arles (F);
Ville de Barcelone (E);
Province du Limbourg (B);
Conseil Général de l'Essonne (F);
Ville de Luxembourg (LUX);
Comune di Monterubbiano (I);
Comune di Moresco (I);
Comune di Lapedona (I);
Comune di Porto San Giorgio (I);
Comune di Campofilone (I)
Comune di Fermo (I);
Comune di Ortezzano (I);
Comune di Falerone (I);
Comune di Monte Vidon Corrado (I);
Comune di Servigliano (I);
Comune di Grottazzolina (I);
Comune di Francavilla d'Ete (I).

Local Association for Cultural Promotion:
Associazione Pro loco di Campofilone (I)
Associazione Pro loco di Lapedona (I)
Associazione Pro loco di Ortezzano (I)
Associazione Pro loco di Petritoli (I)
Associazione Pro loco di Grottazzolina (I)

University:
Universitŕ degli Studi di Macerata;
Facoltŕ di Beni Culturali (I).

Theatre Boards & Networks:
Bund. Theater im Öffentlichen Raum (D);
A.M.A.T. Ass. Marchigiana Attivitŕ Teatrali (I);
Artserv.net, art services network (D);
AgitPolska e.V. (D).

International Festivals:
Ratataplan Int. Festival, Lessona (I);
Artistiinpiazza, Int. Festival Pennabilli (I);
Ferrara Buskers Festival, Ferrara (I);
Mercantia Int. Festival, Certaldo (I);
Ulicnih Sviraca Festival Novi Sad (SR);
Szárnyas Sárkány Festival, Nyírbátor (HUN);
Tuin der Lusten, Overijssel (NL);
Feta Festival, Gdansk (PL);
Internationaal Straattheaterfestival, Gent (B);
Spraoi Festival, Waterford (IR);
Bath Fringe, Bath (UK).



thursday 21 / 9 / 2023 | 1297 members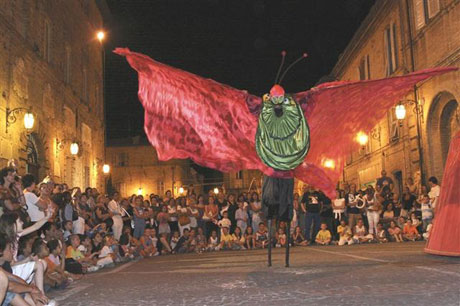 The cooperation inside OPEN will be developed, both under a conceptual and implementation role, between the Coordinator and the Coorganizers. As further level of cooperation, the project will involve Associated Partners whose activities can result profitable for good course and development of programme.

The Coordinator will trace general guidelines of project at conceptual and operational levels. His first duty will be to coordinate the activities carried out by coorganizers and associated partners, verifying periodically the job done by each of them. Together with project leader, the National Federation for Street Arts will be part of basement for the OPEN organizational scheme in development of international connections with Coorganizers and Associated Partners. Beside this, the Federation will be engaged in publishing and dissemination of results. The whole FNAS staff will support these activities.

The role of two Coorganizers in Bremen and in Namur in the management of actions will be to expand the cooperation on national and international level, thus encouraging public ad private boards of their respective countries to participate to the Network, and also to involve artists and companies of different countries. For each Coorganizer 1 responsible director and further staff will be engaged on project activities.

The OPEN international appointments (OPEN Festival, OPEN Meeting, OPEN Showcase) will be themselves good opportunities to define common frames that each partner must apply in their activities. The constitution of 3 permanent seats of OPEN Forum, will grant a continue cooperation to all public and private boards, operators and artists involved.




The
Comune di Montegranaro
in the last decade, to give a strong pulse to promotion and exploitation of cultural activities, meant as tools able to favour social cohesion and development.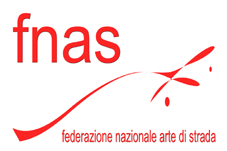 The
Federazione Nazionale Arte di Strada
is the italian association for street arts, which has the purpose to join artists, companies and promoters active in the ambit of performance on street.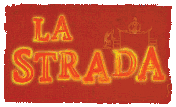 NGO Neue Gruppe Kulturarbeit e.V.
runs the theaterkontor in a building of 650sqm. In it, the Neue Gruppe Kulturarbeit e.V. produces shows, provides rehearsal rooms to artists, hosts the children and youth theatre


Promotion des Arts Forains
organizes each year the Festival "Namur en Mai". His purpose is to celebrate the modern creativity inspired by fairs and entertainers; to revel in the variety and international feel of the language of art;