Open Street support Rhodes-Dodecanese 2021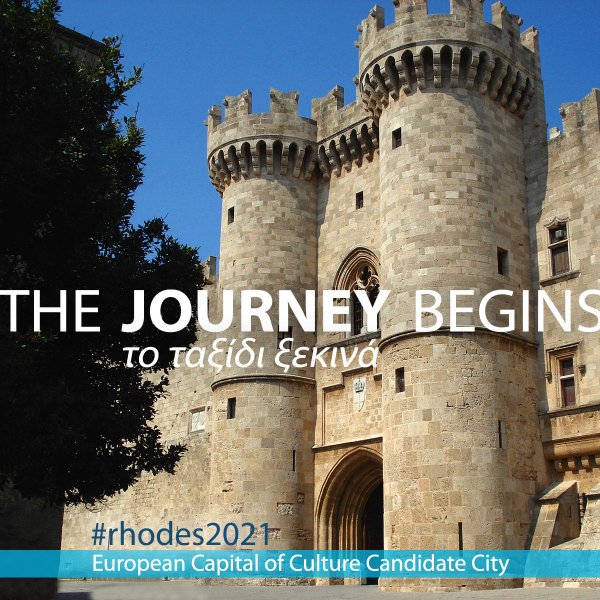 Rhodes is at the final selection stage for the title of the European Capital of Culture for the year 2021. Its Candidacy titled "Rhodes/Dodecanese 2021: Journey to the Light" was pre-selected last February among 14 Greek cities, and now competes with Kalamata and Ellefsina. The winner will be designated this coming November.
Open Street aisbl has signed an agreement protocol for cooperation in the project, with the Committee chaired by Nikos Chatzipapas, historical member of the network Open Street, director of the INTERNATIONAL STREET THEATRE FESTIVAL in Athens.
The European Capital of Culture action is part of the Creative Europe Program. It was founded in 1985 by the Greek Minister of Culture, Melina Merkouri, and so far it has been hosted in more than 50 European cities. This initiative has evolved through the years to promote the European identity, cultural diversity, intercultural dialogue, creativity and the Arts.
Each year the title is awarded to a city in each of the two member states designated in the calendar included in the aforementioned Decision. Every three years, another city is selected from a candidate or potential candidate country for joining the EU. For example, in 2021 the event will be hosted in Greece, Romania, and Serbia or Montenegro.
For the latter two countries, the 2021 European Capital of Culture will be NOVI SAD (RS), which is home to one of the festivals that founded the International Association OPEN STREET aisbl: Internacionální FESTIVAL ULICNIH SVIRACA. This is not a coincidence, in our view, given that the street arts help to make the hosting cities more vibrant, capable of a cultural offer addressed to all social catogories, according to a smart and innovative model.
More Information: www.rhodes2021.eu