Erasmus+ Cooperation Workshop, BRUXELLES - Tue. 11th - Wed. 12th September 2018


In Brussels a two days workshop on Erasmus+ calls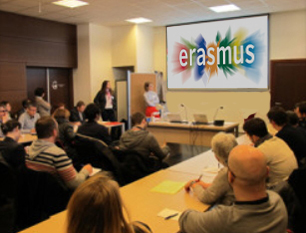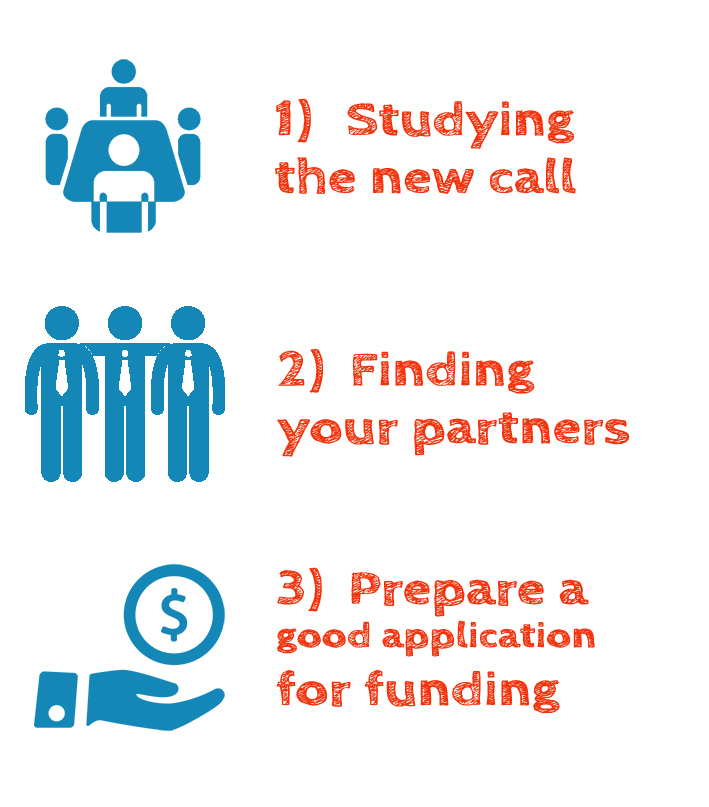 THE WORKSHOP
In order to support all art operators willing to design a cooperation project and submit the relevant application in occasion of future Erasmus+ calls, Open Street aisbl organizes a
two-day workshop in Brussels
on Tue. 11th and Wed. 12th
September
, aiming to understand all the theoretical and practical aspects of the Erasmus+ Calls - Cooperation Projects – in order to be ready in time for next submission deadline, fixed on
4th October 2018
for following actions:
Key Action 1
- Mobility of individuals in the field of youth
Key Action 2
- Strategic partnerships in the field of youth
Key Action 3
- Meeting between young people and decision-makers in the field of youth
Needless to say that the workshop is also useful for applications of subsequent calls, expected at the end of 2018/early 2019 and still to be announced.

COST OF WORKSHOP

The table of costs hereunder are shared between Open Street members and not members. In order to give the same opportunity of participation to all European operators, the cost is based on the PPS (Purchase Power Standards) of respective countries.
COSTS FOR PER OPEN STREET MEMBERS
In any case, the cost of workshop proposed by Open Street aisbl is really very low if compared to similar workshop which are NOT, in any case, specifically addressed to art operators of Theatre, Circus and Street Arts.

TO WHOM IS THE WORKSHOP ADDRESSED?
Theatre and circus schools, artistic residences, professional companies, trainers, cultural operators and event organizers
can all apply to Erasmus+ calls...If you still think that Erasmus+ has nothing to do with your activity, just have a look to few examples out of dozens supported in 2017 by Erasmus+ in the ambit of
street show/circus/theatre
:
Project Leader: Asociación Iniciativa Internacional Joven (ES)
Title: Inclusion through
Urban Art
& Folk Music
Eu Contribution: € 60.000
www.uafolk.aiij.org
Project Leader: Plavo Theatre (SRB)
Title:
Theatre
- Encounter, Inclusion, Action
Eu Contribution: € 58.000
www.theatre-encounter-inclusion-action.org
Project Leader: Ecole de Cirque de Bruxelles (BE)
Title: Research on youth and social
circus
pedagogy
Eu Contribution: € 232.000
www.caravancircusnetwork.eu
Project Leader: Fédération Française des
Ecoles de Cirque
(FR)
Title: INTENTS - Partenariat Stratégique pour la définition de la profession de professeur en arts du cirque et la reconnaissance de ses compétences
Eu Contribution: € 366.000
www.ffec.asso.fr
Project Leader: Control Stúdió Filmegyesület (HU)
Title: Rural Inclusive Outdoor Theatre Education;
Street theatre
education methodology and network cooperation model in rural enviroment
Eu Contribution: € 59.000
www.controlstudio.hu
You can download the excel files of all projects supported yearly by Erasmus+ here:
www.ec.europa.eu/programmes/erasmus-plus/projects/eplus-projects-compendium
Erasmus+ is the most important support program of the European Union for the areas mentioned above and offers many possibilities for the performing arts sectors. Furthermore, ERASMUS + is perhaps the only program that recognizes 100% of the expenses incurred for the implementation of the project.
WORK PLAN (still temporary)
Tuesday 11th September 2018
10:00 Welcome coffee
10:30 First session
- Features of Erasmus+ Program
- Aims and Priorities of program
- Requirements and terms for participation
- The opportunities for the performing arts
- Analysis of previous assignments
12:00 Break
12:15 Second session
- The Key Actions of Erasmus+
- Evaluation criteria
Exercise 1 (working teams): to build up an efficient partnership
13:30 Lunch break
15:00 Third Session
# How to compose a successful application
- My idea of project and partnership
- The approach to the E-form
- How to describe the project
- How to compose an activity plan
16:00 Break
16:30 Fourth Session
Exercise 2 (working teams): From the concept to the application
18:00 End of activity
Wed. 12th September 2018
10:00 Welcome coffee
10:30 Fifth Session
# Grant management
- The financial regulation of EU programmes
- Accounting and eligible costs
- Contracting
- Reports and account statements
12:00 Break
12:15 Sixth Session
Exercise 3 (working teams): The accounting management of project
13:00 Lunch Break
14:30 Seventh Session
# Build up your partnership with Open Street aisbl
- Presentation of activities of participating entities
- Aims of cooperation in the ambit of performing arts
- Strategies and good practices of cooperation
EXERCISE 4 (working teams): Sharing and implementation of project's concepts
16:30 End of activities
Seat of workshop:
Regione Toscana Repr. Office - Rond Point Schuman 14 - Bruxelles (BE)
Language:
The official language of workshop is English
TRAINERS:
Giles Agis (UK) - expert in intercultural arts projects, specialist in E+ and involvment of countries outside EU
Isabella Belcari (IT) - expert in E+ design and implementation
NOTE:
Open Street aisbl will release to every participant a certificate of attendance, valid for the single person as well as for the entity he/she represents.
DOWNLOAD THE WORKSHOP PROGRAM IN PDF
The staff of Open Street aisbl, based on its great experience of project design (3 projects of cooperation implemented until 2012 and 3 in progress this year) will accompany you in the study of European forms, in the adoption of the best project management strategies, in the definition of the best European partnership, in the knowledge of the administrative matter, in the drafting of an excellent application.
An international meeting reserved for members, unique in its kind, specifically dedicated to the world of performing arts. An opportunity, moreover, to meet new partners with the same or converging interests.
Do not miss this training opportunity, which could revive the European dimension of your activity:
SUBMIT NOW THE PARTICIPATION FORM IN 4 SIMPLE STEPS [DEADLINE 30TH AUGUST]