CREATIVE EUROPE COOPERATION WEBINAR 2023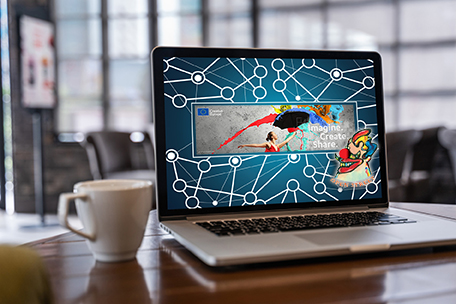 Open Street aisbl organizes a two-day webinar on Wednesday 25th and Friday 27th January 2023. The meeting will be aimed to understand all the theoretical and practical aspects of the last Creative Europe Call - Cooperation Projects – in order to prepare good applications by the deadline of February 23th, 2023.
Open Street is a performing arts network that embraces Europe and has been successful with EU culture tenders countless times. One of its tasks is to bring together organizations from all countries of the continent in the performing arts sector and to foster the creation of new partnerships. That's why the initiative at the end of January is not just a workshop but a cultural cooperation event.
The meeting will take place on Zoom platform. In the two afternoons it will be possible to follow and participate of work in English, Italian and French, thanks to the provision of 3 different audio channels within the platform and the simultaneous translation carried out by professional interpreters.

NAMUR EN MAI: The Arts Forains Festival
15° Edition - 2010 May 13th / 16h
...........
...........
MEETING IN NAMUR
"OPEN Street - Street Arts European Forum" presentation and debate
The Meeting Pro 'is a transnational showcase of Street Arts! A friendly debate between cultural professionals, politicians, creators of new horizons. An exchange of experiences related to the street arts. A talk time of 2hr !
NAMUR EN MAI
Le Festival des Arts forains ©
From 13 to 16 May 2010, in the sumptuous setting of Namur, actors and tumblers, dream merchants and illusionists will transport you to the heart of emotion and the real pleasure of the Fair! For four days and four nights during the week-end of Ascension, the centre of Namur is reserved for actors and spectators, motor traffic is banned. The 50 shows and attractions take place everywhere in the streets, courts, gardens, shops, theaters on precise layout and schedules. Half the shows are free. Each day of the Festival ends in "Cabaret forain". Ladies and gentlemen, roll up, roll up. Come and discover a world of illusion and rediscover the child inside…

This is a place to be dazzled…. this is a place to dream… Everywhere you look, there's laughter and fun! "Namur en Mai" Le Festival des Arts forains will be setting up its big tents, its carrousels and its trestle tables from 13st to 16th May 2010. Over 4 days, in the stunning surroundings of Namur, the capital of Wallonia, 300 artists, actors and acrobats, dealing in dreams and illusions, will take you on an emotional rollercoaster with all the fun of the fair – and all for not more than a few Sous!

The purpose of Namur en Mai, le Festival des Arts forains is to celebrate the modern creativity inspired by fairs and entertainers; to revel in the variety and international feel of the language of art; to experiment with and bring to the stage new theatrical and visual experiences; to give young creative talents just starting out a helping hand. Open to everyone, the Festival puts on a wide range of shows, some of which are free of charge, and Namur en Mai shares the fundamental idea that creativity is a vital element in our society, and the key to everyone discovering his or her own value.

The Festival takes place in the centre of Namur over the 4 days of the Ascension long weekend. The whole area is cordoned off for the actors and spectators and traffic is banned. The 70 shows and performances on the programme take place all around you, in squares, courtyards, streets, gardens, car parks and theatres, all in exactly the right place at exactly the right time, according to the schedule. Every day, the festival closes with music at the Cabaret forain.

www.artsforains.com