CHOOSE A LANGUAGE: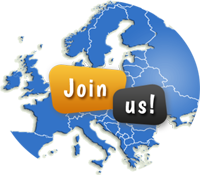 1) READ YOU THE STATUTE OF OPEN STREET AISBL


2) IF YOU ARE NOT REGISTERED YOU MUST REGISTER

3) YOU MUST PAY THE MEMBERSHIP FEE
Order HERE the complete guide to street art in Europe... A veritable handbook for those who want to know more about European Street Performing Arts or who needs to find new channels to spread their activities in the international context.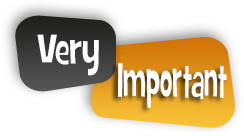 Erasmus+ Cooperation Workshop
BRUXELLES - Tue. 11th - Wed. 12th September 2018
Open Street aisbl organizes a
two-day workshop in Brussels on Tuesday 11th and Wednesday 12th September
. The meeting aims to understand all the theoretical and practical aspects of the Erasmus+ calls, in order to prepare good applications in time for deadline of 4th october 2018.
An international meeting dedicated to members, unique in its kind, being dedicated specifically to the performing arts world. It is also an opportunity to get acquainted new partners with the same interests or converging interests.
DOWNLOAD THE
WORKSHOP PROGRAM
An international meeting dedicated to members, unique in its kind, being dedicated specifically to the performing arts world. It is also an opportunity to get acquainted new partners with the same interests or converging interests.
Do not miss this training opportunity, which could revive the European dimension of your activity:


SUBMIT NOW THE PARTICIPATION FORM IN 4 SIMPLE STEPS [DEADLINE 15th August 2018]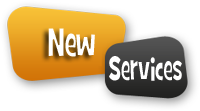 A free service to promote European Cooperation in the field of performing arts.

Try now!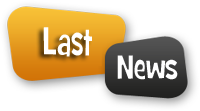 PHOTO ART IN THE OPEN FESTIVAL NAMUR EN MAI
IN JUNE OPEN STREET IS AT NAMUR !
The OPEN STREET performances in the capital of Wallonia, 1st to 5th June
NAMUR EN MAI, the festival of street arts, raises his stalls, his tents and its stages from 1st to 5th June 2011!


For the project, the Festival highlights the best Belgian and international contemporary creations, inspired to the world of strolling mountebanks.
The festival of street arts "Namur en Mai" is a cultural event which has become a landmark in Belgium and in the world, combining in the city "staging" all forms of art able to express themselves outside the traditional sites assigned to cultural expression!
Its programming is based on enhancing artistic creativity, thus participating to the vital idea that creativity, today, is a fundamental spring of our society and it contributes to progress of people!
PROGRAMME

Promotion des Arts Forains, organizing association, and co-organizer of Open Street. During 2011 and 2012, its role will be to foster international dialogue and to offer new tools for the development of street arts. It also act as Belgian permanent headquarters of Open Street International Forum; On 4th June it will host the meeting, "The cultural and creative industry."

The official program of the festival includes a STREET OPEN section, presenting more than 20 shows performed by companies from cooperating countries.

These include:




SIBIU INTERNATIONAL THEATRE FESTIVAL START
27TH MAI - 05TH 2011 - 4 companies participate thanks to OPEN STREET cooperation
Sibiu International Theatre Festival (SITF) is the most prominent annual performing arts event in Romania and the third in Europe in terms of size and relevance. This year, between May 27th and June 5th, the festival will celebrate it's 18th edition featuring the theme "COMMUNITIES".
Sibiu has always been a place for the spectacular. Thus, in recognition of the city's cultural excellence, Sibiu was granted the title of European Capital of Culture in 2007.
The programme of the 18th edition of Sibiu International Theatre Festival continues the tradition of outstanding cultural events. The cultural offer of this edition is rich and varied and will stage major international productions, the finest productions in Romanian theatre, as well as street and music performances from around the world, all taking place daily, in Sibiu's historical centre, squares and buildings, inside the churches and the medieval fortresses of Sibiu's scenic surroundings.
PROGRAMME

OPEN MARKET FOR PERFORMANCE
Due to its importance and the atmosphere that it creates along with the partnerships it establishes, the Festival substantially contributes to the consolidation of the international prestige that Romania has gained, as well as the image improvement of a multicultural community.
The SITF as OPEN STREET member, in the month of October 2010 He has participated at the first OPEN INTERNATIONAL SHOWCASE in Fermo. In that occasion he selected some companies of different countries for his official program. These include:
OPEN FESTIVAL IN MONTEGRANARO
21st-27th June, 2010
The OPEN activity plan starts officially with the first Open Festival, in occasion of the 12th edition of Veregra Street of Montegranaro (Fermo province) from 21st to 27th June. Many European companies will attend this firs appointment, from cooperating countries in particular (PROGRAMMA). A lot of interest also for the international meeting on 20th/21st June.
OPEN STREET APPRECIATED BY PROFESSIONALS
IN NAMUR
Saturday, May 15th, 2010
The "Open Street" project was officially presented at "Namur En Mai", facing an audience of professionals and artists from all parts of Europe. The Mayor of Montegranaro Gastone Gismondi, and Councillor for Culture of Namur Anne De Gand they exchanged good wishes for a fruitful cooperation. Herebelow you find the discourse by Alessio Michelotti, director of the Italian Federation of Street Arts.
"Les arts de la rue ont un potentiel énorme en Europe, une incroyable capacité d'influencer notre société, d'en saisir les transformations, de définir notre identité culturelle à travers la vivacité des espaces de vie de nos communautés, de construire notre identité européenne à partir de la valorisation du patrimoine culturel de chaque pays. Dans cette vision, les opérateurs du secteur et les artistes ont une grande responsabilité en accomplissant leur travail.



Alessio Michelotti - FNAS