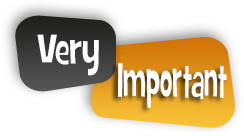 CREATIVE EUROPE COOPERATION WEBINAR 2023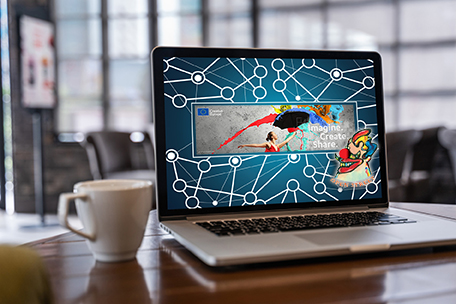 Open Street aisbl organizes a two-day webinar on Wednesday 25th and Friday 27th January 2023. The meeting will be aimed to understand all the theoretical and practical aspects of the last Creative Europe Call - Cooperation Projects – in order to prepare good applications by the deadline of February 23th, 2023.
Open Street is a performing arts network that embraces Europe and has been successful with EU culture tenders countless times. One of its tasks is to bring together organizations from all countries of the continent in the performing arts sector and to foster the creation of new partnerships. That's why the initiative at the end of January is not just a workshop but a cultural cooperation event.
The meeting will take place on Zoom platform. In the two afternoons it will be possible to follow and participate of work in English, Italian and French, thanks to the provision of 3 different audio channels within the platform and the simultaneous translation carried out by professional interpreters.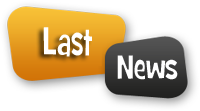 BONUS TIME FOR CANDIDATION !!!
A sigh of relief for the European Street Performing Arts.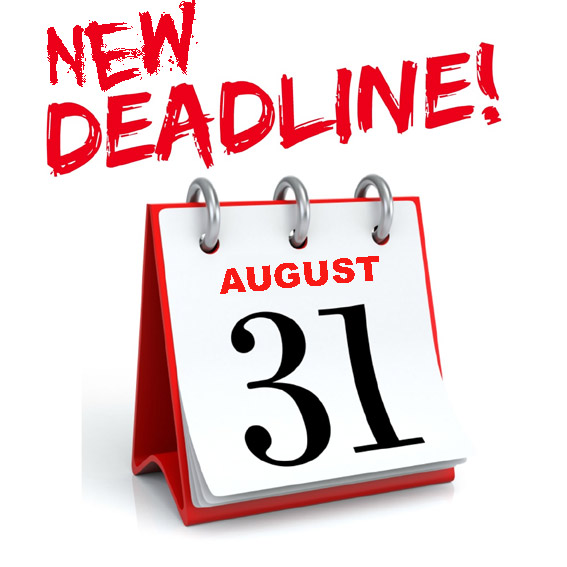 As requested by many artists and companies, the board of directors of Open Street aisbl has decided to extend the deadline for application to the 3rd International Open Street Showcase, from the 24th to the
August 31st, 2014
.
Many companies involved in summer tournées, in fact, have not yet completed the entering of data and videos sharing of their productions. Now they will have a extra time week to do so. The Open Street International Academy will endeavor, however, to selection of 50 companies for the official program within the first week of September.
On
August 31st
, will be therefore the last opportunity to be part of the International Showcase in Milan. We hope that we can satisfy everyone!
Thank you for joining so numerous from all over the continent and beyond ... We are really pleased by quality and variety of the artistic proposals in this showcase edition.
OPEN STREET 2014 will be a great success !!!
Open Street showcase 2014: the deadline is getting closer!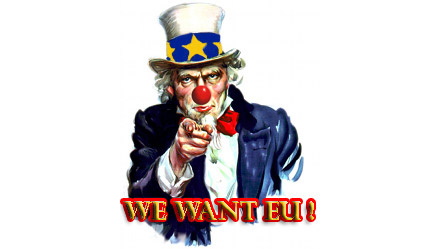 You still have few days left to catch the opportunity to perform your street show in front of organizers and art directors of dozens of International Street Festivals (click on "Showcase 2014" to check the list, updated daily from 18th August 2014).
In fact, the
24th August 2014
is the last day available if you want participate to online selection of shows to be included in the Official Program of what is going to be the most European event in the ambit of street performing arts: artists, companies, art directors and event organizers from all over Europe will meet in the very
centre of Milano
for a global 4 days exchange of shows, experiences, proposals, cooperations...artists willing to perform their shows and new productions at one side, festival representatives eager to find good shows for their 2015 events at the other...an explosive combination able to create lots of positive and fruitful results...
Starting from
18th August until early days of September
, the Open Street International Academy, consisting of a group of European Art directors (here www.open-street.eu/documents/academy_members_2014.pdf you can see members) will start the online selection of videos...so you are still in time!
WHY DON'T YOU TRY?
Starting from this homepage, once you enter in your Open Street profile you find all info you need. If you have a video of your show already uploaded on a web video platform (youtube,vimeo etc), then the job is almost done!
JUST FOLLOW THESE FEW STEPS:
1) Create your web profile: Click "Join" on the menù here leftside and ask to register
AS MEMBER
2) Become member of Open Street no profit int. Association (see instructions upon registration)
3) Embed the video (max 10 mins.) of the show you want to candidate and fill the shows files
Conditions, rules, statute of Open Street association, costs and dimensions of Fair stands are all available in the Open Street showcase section.
DO NOT WAIT THE LAST MINUTE!! APPLY RIGHT NOW!!
Open Street 2014 International Showcase in Milan
Castello Sforzesco and city centre - 9th - 12th October 2014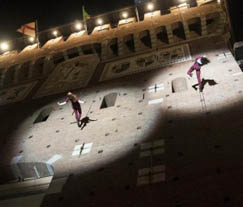 HERE WE ARE AGAIN!!
We are pleased to announce that the City of Milan has accepted our proposal to host the 2014 edition of the Open Street International Showcase from 9th to 12th October 2014. Our idea is to revive the format of the showcases organized ​​in Fermo in 2010 and 2011, trying to create an event also able to have an important impact on Milan, the city that will host the 2015 World EXPO. The City Administration has already given its green light to use the top landmark of Milano: Castello Sforzesco, the very heart of Milan's history and World Heritage Site.
Here there are good bases for the creation of an unprecedented event in Europe, an event marked by cooperation and the promotion of our sector in the European context, an event which is going to put solid roots in Milan and then able to grow and renew itself year by year. The model of event will be mantained more or less the same: the online voting of videos uploaded by artists and companies, the creation of an Official Showcase Program, based on appreciation of videos expressed by festival organizers, the possibility to be inserted in the Off Progam of Showcase, the massive participation of dozens of art directors and event organizers from many European countries...Open Street International Showcase wants to give equal opportunities to all street artists and companies of whole continent, no matter which country they come from! Needless to say that, once more, the web platform of Open Street will be the main support for the online participation of artists and companies, video selection, info dissemination, registration of artists and creation of own online profiles, thus improving what still today can be considered the largest European network on street arts.
We suggest to keep your eyes here on Open Street homepage: shortly you will find the participation calls for artists, companies and art operators....don't miss the opportunity to be part of the most exciting and...European event in the ambit of street performing arts of our continent.....Open Street crosses Europe!
The Open Street journey restarts again…
In June 2012 the Open Street project, supported by the EU Culture commission, concluded its 24 months period of activity.Nevertheless, many persons involved in project, who deepen their relationship thanks to activities carried out in the ambit of Open Street from 2010, decided that the conclusion of such an important moment of sharing, meeting and mutual friendship must indeed represent a founding stone for further important steps in order not to jeopardize the excellent results obtained by 2 years of cooperation.
Therefore, a group of Open Street network members decided to found in Belgium the first international no profit Association ever created in the ambit of European street and urban performing arts:
on 17th October 2012, in front of notary Mr. Regis Dechamps in Brussels, 8 members have founded the Open Street Association Internationale Sans But de Lucre (a.i.s.b.l.), with seat in Av. de la Chasse 6 - 1040 Etterbeek/Bruxelles.
The Statute of association is available through this link:
http://open-street.eu/documents/STATUTE.pdf
The Open Street a.i.s.b.l. founders are: Giuseppe Nuciari (Comune di Montegranaro); Luigi Russo (Federazione Nazionale Arte di Strada – IT); Piotr Chlipalski (Manana Productions Gliwice – PL); Caric Alexsandar (Association Inbox Novi Sad – SRB); Gabriele Koch (Neue Gruppe Kulturarbeit Bremen - DE); Fabrice Froger (Ville de Rochefort – FR); Costantin Chiriac (Teatrul Natiunal Radu Stanca Sibiu -RO); Ana Lopes Asensio (Ayuntamiento de Leioa - ES).
Shortly, in order to consolidate and enrich the network of adherents created in occasion of Open Street initiatives, the association will start a massive campaign for adhesion to association, addressed to artists, companies, art operators, public and private bodies of whole Europe.
After the brilliant success of 2010 and 2011 editions of Open Street Showcases in Italy, many European artists and operators expected the 2012 edition. However, the EU support to Open Street cooperation project, indispensable to grant the carrying out of such big events, ended in June 2012. Nevertheless, we have never stopped our activity in favour of European street performing arts: willing to repeat this successful experience also in future, the founders of Open Street a.i.s.b.l., with the support of the City Administration of Veroli (IT) as Project Leader, have submitted to EU commission for culture a new 24 months project in occasion of the 2012 Call for Cultural activities (Strand 1.2.1. - cooperation), called "S.P.A.C.E. Europe" (Street Performing Arts Cooperation Embracing Europe). If the project is supported by EU Commission, then two further editions of International showcase will be programmed in Montegranaro (Oct. 2013) and Ferrara (Oct.2014). You can download a brief summary of application to following link:
http://open-street.eu/documents/SPACE_EUROPE.pdf
Of course we will inform immediately whole network about developments of SPACE application. The answer from European Commission should arrive in February 2013. Furthermore, we will keep you informed about the activity plan of the new Open Street association: new services in favour of artists and art operators will be shortly implemented.
NEW ON WEBSITE
We invite all members of network to test the new tools inserted at the end of the Fermo showcase
Photo Archive:
A new version of the photo archive is now available, with many pictures about Fermo and Montegranaro shows of October event. The new version of the photo archive allows you to view photos in slideshow mode also of first edition of showcase and all the events in the ambit of project at the Italian, Belgian and German seats of open Street Forum. We invite all artists who have taken pictures at the October showcase to send them to enrich the website photo archive.
Open Street Blog
The new blog service that now appears in the site has collected comments about the recent showcase of Fermo, but artists and operators can also use the blog to send messages, requests for collaboration, information and tips useful for all members. To enter a post it is enough to get access to regsitered area and click blog on menu on the left. The blog also features the online translation tools, so you can insert the post using your mother tongue.