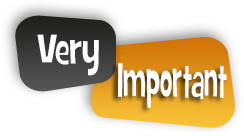 OPEN STREET EUROPEAN FESTIVALS AGENDA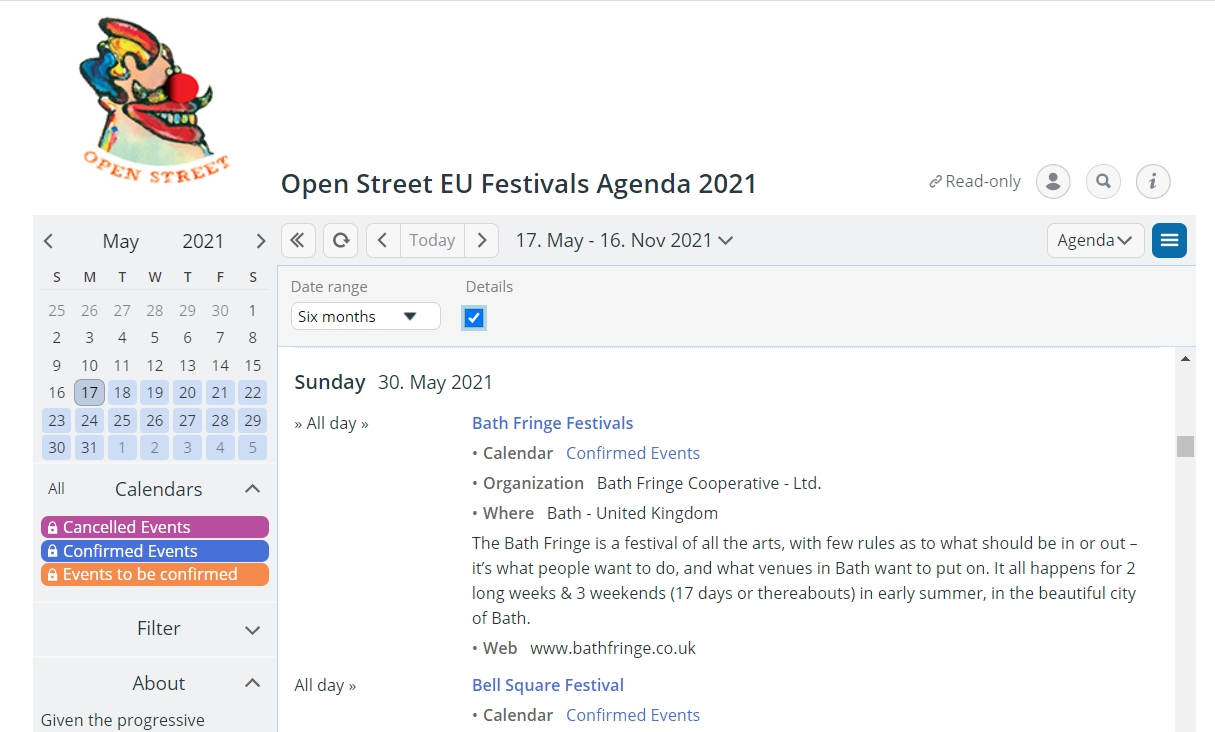 Given the progressive improvement of pandemic conditions and the loosening of safety rules in many European countries, Open Street aisbl decided to take a census of the European network of performing arts festivals and launched a European agenda where operators in each country will be able to note down the dates of cancelled / to be confirmed / confirmed festivals. This initiative aims to promote artistic programming and defend the creative chain. Thank you for your contribution.
You can contribute by entering the dates of your international event yourself. If you are an artist and you know all the data of the festivals that host you this year, you can contribute to the Agenda too.
Thank you.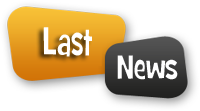 CREATIVE EUROPE
Waiting the last call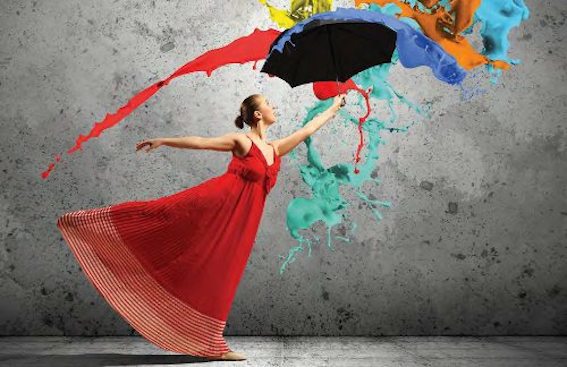 July 2016
is the month in which the last call of the largest European programme for cultural and creative sector it will be published.
The Creative Europe programme
is a 1.46 billion euro programme dedicated to the cultural and creative sector for 2014-2020, it includes two subprogrammes (Culture and MEDIA)
Call issuing:
July 2016
Submission deadline:
October 2016
Information to applicants:
March 2017
>>> COOPERATION
Category 1 -
Small-scale cooperation project
Partnership:
at least 1 project leader + 2 partners (3 different countries)
EU co-financing:
up to 200,000 euros (up to 60% of total costs).
Duration:
up to 48 months
Category 2 -
Large-scale cooperation Project
Partnership:
at least 1 project leader + 5 partners (5 different countries).
EU funding:
up to € 2,000,000 (up to 50% of total costs).
Duration:
up to 48 months

The UK performing arts view on Brexit
Majority of performing arts opinions leaders are Worried about Brexit: 'A huge step backwards for creatives'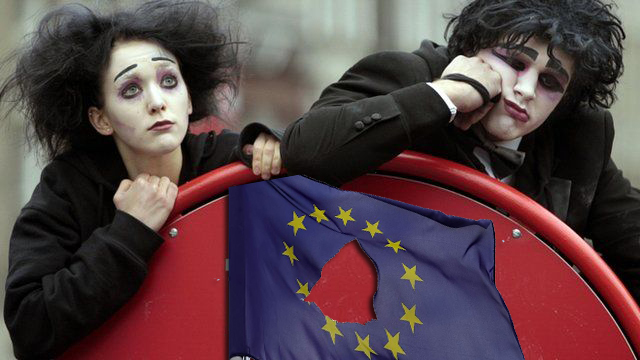 The prospect of leaving the EU has been variously described as a "nightmare", "artistic isolation" and a "huge creative step backwards" by arts leaders surveyed by the Media.

The vast majority of figures contacted from a Gardian Journalists team, and many more responding to a Guardian appeal, said they were against the UK leaving the union for both practical and emotional reasons.

Many voiced fears about barriers to the free movement of labour and the loss of access to EU arts funding.

Alistair Spalding, chief executive of Sadler's Wells theatre in London, one of the UK's most internationally diverse venues, said he could not think of a single advantage to leaving, but foresaw many problems.

"There is the nightmare of visa and work permit applications that we have to do. It is less complex for countries in the EU but that would all be thrown up in the air… we would have to bring in more staff to deal with it... Honestly, I don't think people really understand what a nightmare it is. Leaving Europe, for our business, it's bad".



CREATIVE EUROPE results 2016
50% of funded projects is in the field of Performing Arts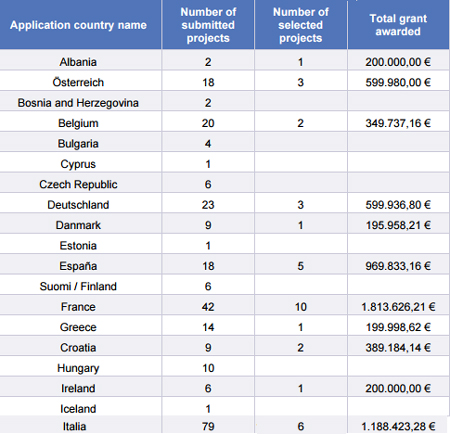 Click here for complete results.
The results of the call EACEA 29/2015 on European Cooperation Projects were published. On a total of 529 projects, submitted by 36 countries participating in the program, 66 of them, between Small and Large Scale, were financed. 50% of them are in the field of Performing Arts !!!
Regarding the Small Scale, 51 projects (24 on Performing Arts) were selected out of 404 submitted by 36 countries, for a total of 9,847,360.77 Euros: France is leader in 10 selected projects, followed by UK (7) and Italy (6). Italy is leader in presence, having 31 partners in the selected projects, followed by France (28) and UK (20).
Regarding the Large Scale, 15 projects (8 on Performing Arts) were selected out of 125 submitted by 24 countries, for a total of 27.291.922,27 Euros: France is leader in 4 selected projects, followed by Germany (3) and Italy (2). France and Belgium are present with 17 partners each in selected projects, followed by Germany (14) and Italy (11).

The European Culture Forum
19-20 April 2016, Flagey, Brussels
The European Culture Forum
is a biennial flagship event organised by the European Commission, aimed at raising the profile of European cultural cooperation, uniting the sector's key players, taking stock the European Agenda for Culture's implementation, and sparking debate on EU culture policy and initiatives. The event, also a major networking opportunity, will highlight culture's role in breeding talent and creativity.

FAREWELL FABRICE !
Fabrice Froger, Open Street administrator, left us.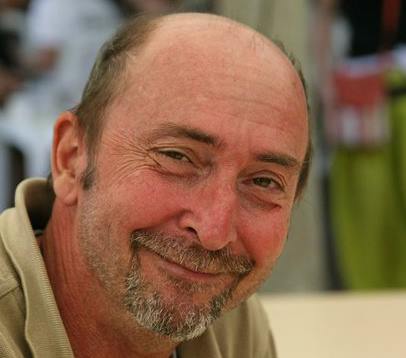 There are persons who live own work and passions with the aim to fulfill themselves.
Then, there are persons who find own self-accomplishment in directing own work towards the others, in sharing own passions, in constructing bridges between cultures, in defending art and its surprising diversity.
Fabrice belonged to this second category.
And now, in the moment when he passed away, we want to remember him in this way. We are sure that we have lost an irreplaceable human patrimony, and also, a dear friend.
Farewell Fabrice, your work and your humanity will be forever a source of inspiration for all of us.
Alessio Michelotti,
Aleksandar Caric,
Roberto Leopardi,
OPEN STREET aisbl