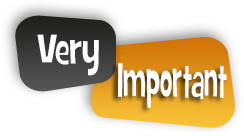 Opportunities of FREE Training for European Artists
The Open Street aisbl international association, in the period 2018-2020 is involved in the implementation of two European cooperation projects that receive the contribution of the European Community in the framework of the Creative Europe Program. The activity plan of the two projects, Poetic Invasion, focused on the use of unconventional urban spaces for performances, and Mysteries and Drolls, focused on the roots of the European theatre between sacred representation and profane event, include programming, production and training activities. In the latter contest, the projects offer various opportunities for FREE participation: the upcoming events, scheduled between November 2018 and February 2019 in Italy, Romania, Germany, Spain and Poland, offer to professionals and students of performing arts the opportunity to participate to seminars held by high quality European trainers.
CONTRADICTIONS: the "Poor Theatre" of Jerzy Grotowski by Matej Matejka
27th Oct - 1st Nov 2018, 10th - 13th Jan 2019, in Lörrach (DE)


LE JEU CLOWNSEQUE by Christophe Herrada
12th - 16th Nov in Sibiu (RO)


EMPATHIC VIBRATION by Mahala Rai Band (Romanì Music)
19th - 23th Nov 2018 in Montegranaro (IT)
5th - 9th Feb 2019 in Bremen (DE)


GRAMMELOT BEYOND THE BORDER by Andrea Brugnera
26th - 30th Nov 2018 in Elche (ES)


THE WALKING THEATRE by Hillas Smith and Hugh Brown
22th - 26th January 2019 in Gliwice (PL)


Why take your professional training abroad?
- Because you can give a European dimension to your career
- Because you can work with the best Teachers
- Because you can meet fellow artists from all over Europe

- Because this time it's Free !!!
- Because you save money with low-cost European mobility ... some examples?





(fares on the date of publishing this article):
Ryanair offers on Alicante in occasion of Andrea Brugnera workshop in Elche : from Bruxelles € 66,00 - from Frankfurt € 49,40 - from Manchester  £ 61,00

Easyjet offers on Basel in occasion of Matej Matejka workshop in Lörrach: from Venice  € 86,00 - from Amsterdam  € 92,00 - from Hamburg € 77,00 - from Montpellier € 87,00

above fares include return flight



A free service to promote European Cooperation in the field of performing arts.

Try now!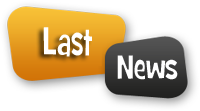 The Nobel Jester left us!
Dario Fo, one of the great actors of world popular theater, passed away at the age of 90 years.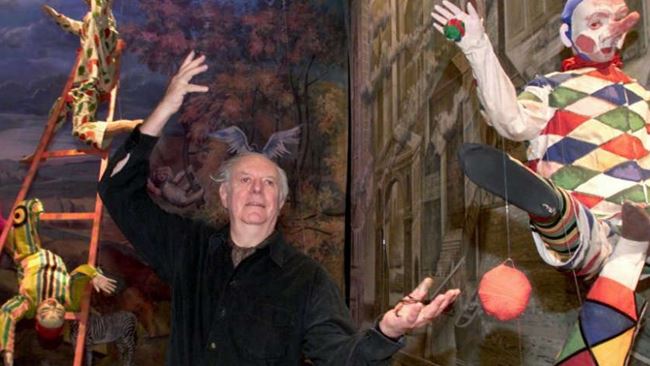 The death of Dario Fo, on October 13th, 2016, is a great loss for the European Popular performing arts. Nobel Prize in Literature in 1997 "because, following the tradition of medieval jesters, he mocks the power, restoring dignity to the oppressed", within him the art of buffoon reached very high levels.
Dario Fo has stimulated the birth and spread of Italian Street Theatre movement. It has often championed the liberalization of urban spaces in Italian cities, and the political sentiment has always been a foundation of his shows.

Open Street support Rhodes-Dodecanese 2021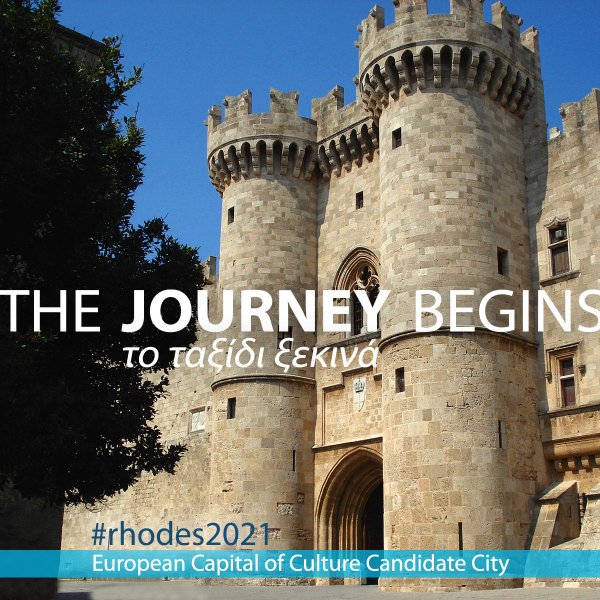 Rhodes is at the final selection stage for the title of the European Capital of Culture for the year 2021. Its Candidacy titled "Rhodes/Dodecanese 2021: Journey to the Light" was pre-selected last February among 14 Greek cities, and now competes with Kalamata and Ellefsina. The winner will be designated this coming November.
Open Street aisbl has signed an agreement protocol for cooperation in the project, with the Committee chaired by Nikos Chatzipapas, historical member of the network Open Street, director of the INTERNATIONAL STREET THEATRE FESTIVAL in Athens.

CREATIVE EUROPE
Waiting the last call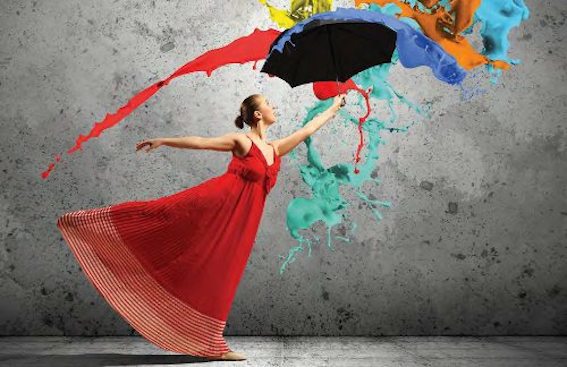 July 2016
is the month in which the last call of the largest European programme for cultural and creative sector it will be published.
The Creative Europe programme
is a 1.46 billion euro programme dedicated to the cultural and creative sector for 2014-2020, it includes two subprogrammes (Culture and MEDIA)
Call issuing:
July 2016
Submission deadline:
October 2016
Information to applicants:
March 2017
>>> COOPERATION
Category 1 -
Small-scale cooperation project
Partnership:
at least 1 project leader + 2 partners (3 different countries)
EU co-financing:
up to 200,000 euros (up to 60% of total costs).
Duration:
up to 48 months
Category 2 -
Large-scale cooperation Project
Partnership:
at least 1 project leader + 5 partners (5 different countries).
EU funding:
up to € 2,000,000 (up to 50% of total costs).
Duration:
up to 48 months

The UK performing arts view on Brexit
Majority of performing arts opinions leaders are Worried about Brexit: 'A huge step backwards for creatives'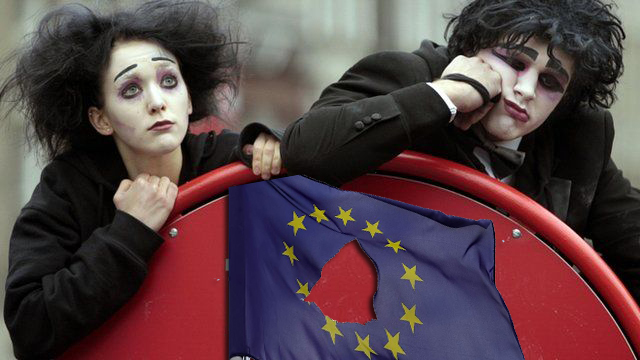 The prospect of leaving the EU has been variously described as a "nightmare", "artistic isolation" and a "huge creative step backwards" by arts leaders surveyed by the Media.

The vast majority of figures contacted from a Gardian Journalists team, and many more responding to a Guardian appeal, said they were against the UK leaving the union for both practical and emotional reasons.

Many voiced fears about barriers to the free movement of labour and the loss of access to EU arts funding.

Alistair Spalding, chief executive of Sadler's Wells theatre in London, one of the UK's most internationally diverse venues, said he could not think of a single advantage to leaving, but foresaw many problems.

"There is the nightmare of visa and work permit applications that we have to do. It is less complex for countries in the EU but that would all be thrown up in the air… we would have to bring in more staff to deal with it... Honestly, I don't think people really understand what a nightmare it is. Leaving Europe, for our business, it's bad".



CREATIVE EUROPE results 2016
50% of funded projects is in the field of Performing Arts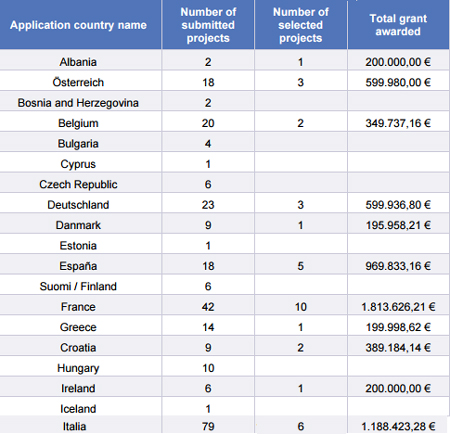 Click here for complete results.
The results of the call EACEA 29/2015 on European Cooperation Projects were published. On a total of 529 projects, submitted by 36 countries participating in the program, 66 of them, between Small and Large Scale, were financed. 50% of them are in the field of Performing Arts !!!
Regarding the Small Scale, 51 projects (24 on Performing Arts) were selected out of 404 submitted by 36 countries, for a total of 9,847,360.77 Euros: France is leader in 10 selected projects, followed by UK (7) and Italy (6). Italy is leader in presence, having 31 partners in the selected projects, followed by France (28) and UK (20).
Regarding the Large Scale, 15 projects (8 on Performing Arts) were selected out of 125 submitted by 24 countries, for a total of 27.291.922,27 Euros: France is leader in 4 selected projects, followed by Germany (3) and Italy (2). France and Belgium are present with 17 partners each in selected projects, followed by Germany (14) and Italy (11).